We tend to believe that cats and dogs despise each other but this story will dispel the notion that they don't care for each other. Not unlike this orphaned baby chimpanzee that was adopted by a dog, the following shih tzu cares for a kitten before and after a rescue and it will warm your heart.
Animal control officers in Anderson, S.C. responded to a call of a dog barking in a ravine behind a local Home Depot. One of the animal control officer's on the scene, Michelle Smith, thought the dog was stuck in a ravine but as she climbed down she found the dog tangled in a mess of briars.
After closer inspection, she also noticed that the dog was nursing a little friend. A small cat was suckling milk from the dog and the dog did everything to protect and nurse the little kitten.
The Shih Tzu took care of the abandoned kitten while help arrived.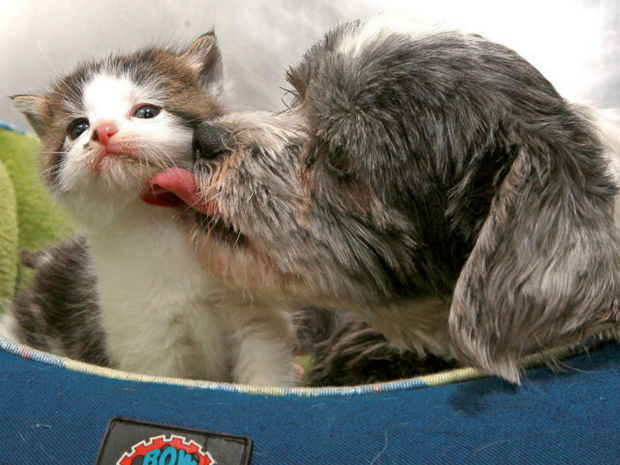 She barked until animal control officers arrived to save them.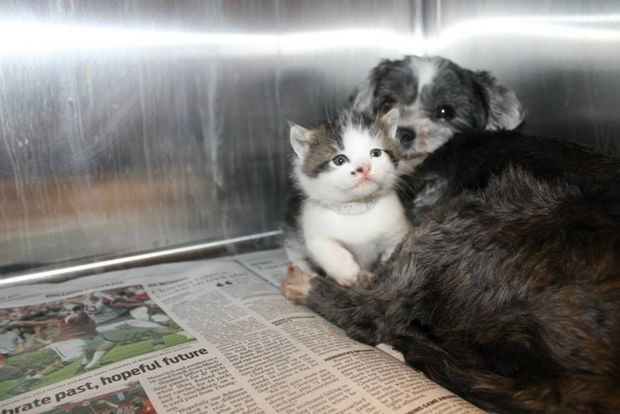 Her name is Goldie and she and cat are now BFF's.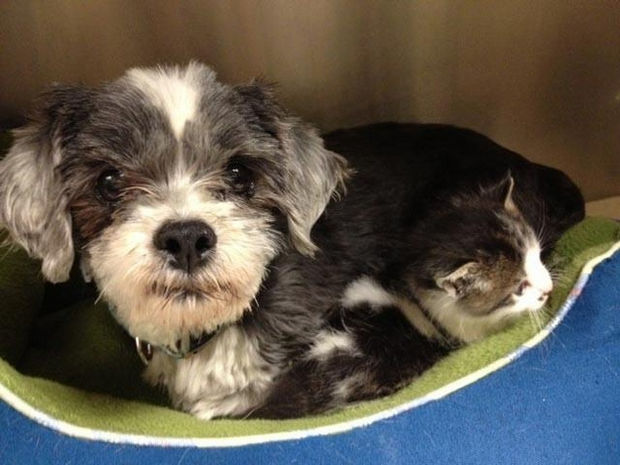 They were brought to a shelter and she cared for the cat like it was her own.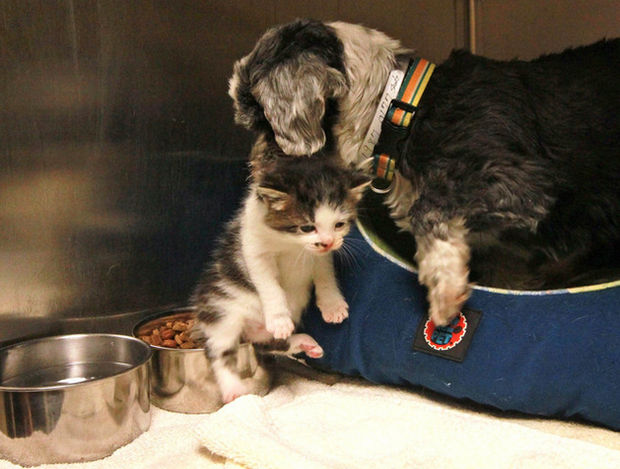 Animals are amazing and show their love unconditionally.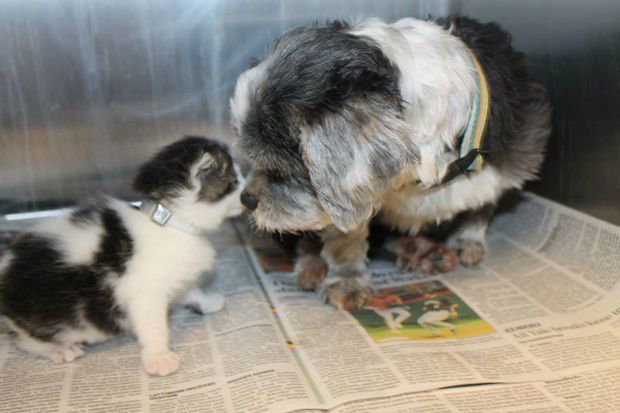 Goldie seems so proud of her new friend.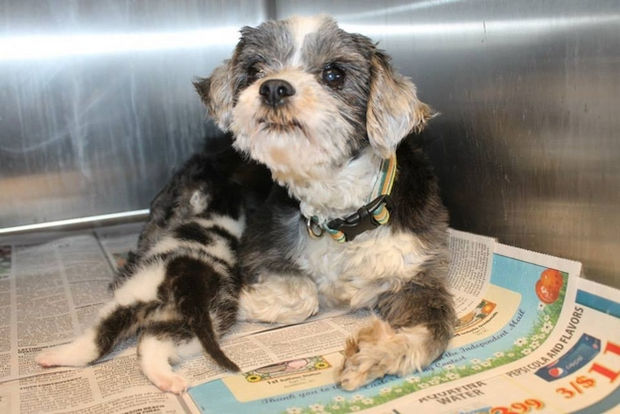 They are always together.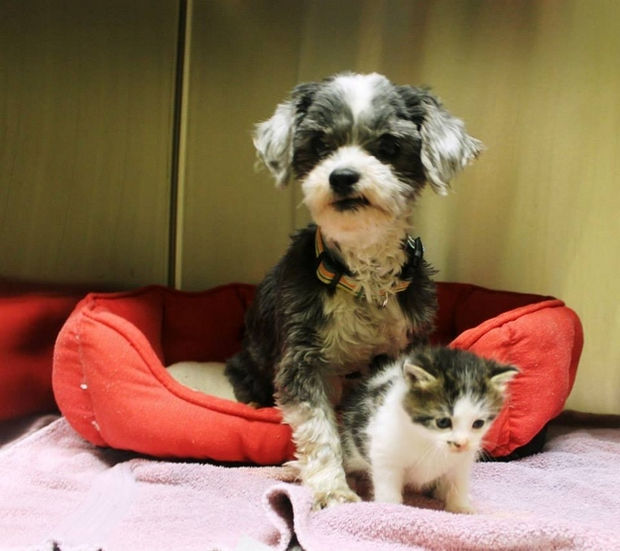 Best buds sharing a puppy bed together.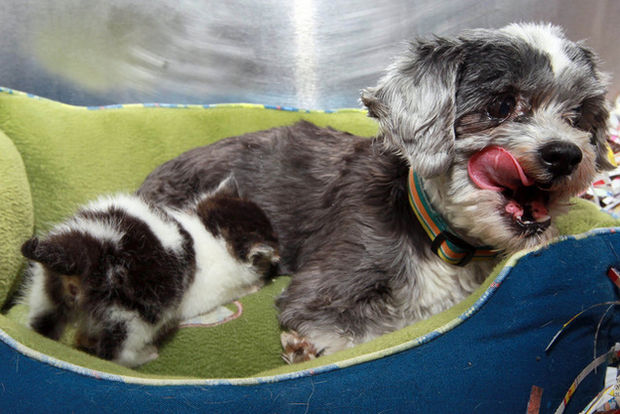 They would also take naps together while in the shelter.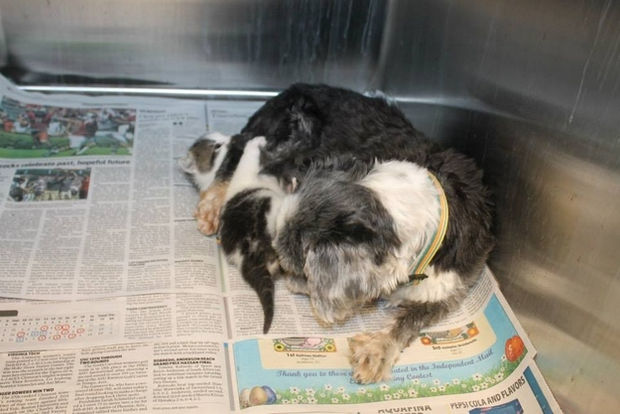 Luckily, the shelter found a foster home where they could both live together. These two are inseparable as you can tell.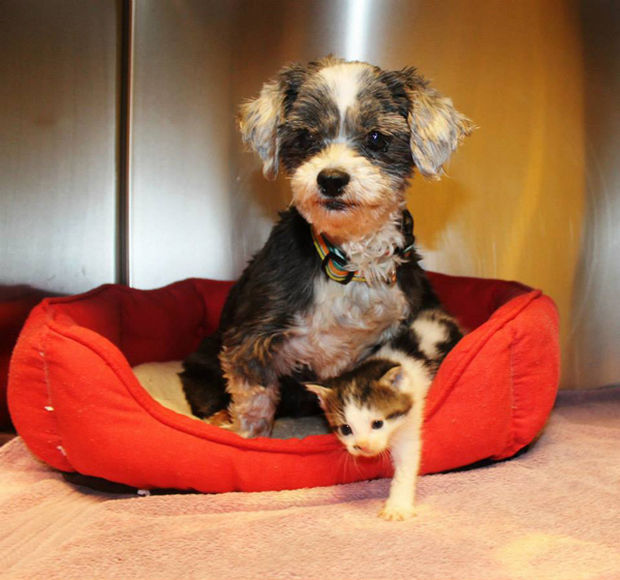 H/t: BuzzFeed
I love happy endings and these two are just heartwarming. The selfless love that animals show each other (and to their owners) is incredible and are an inspiration to everyone. Please share this stray Shih Tza caring for a tiny kitten with your friends and family.
Facebook Comments