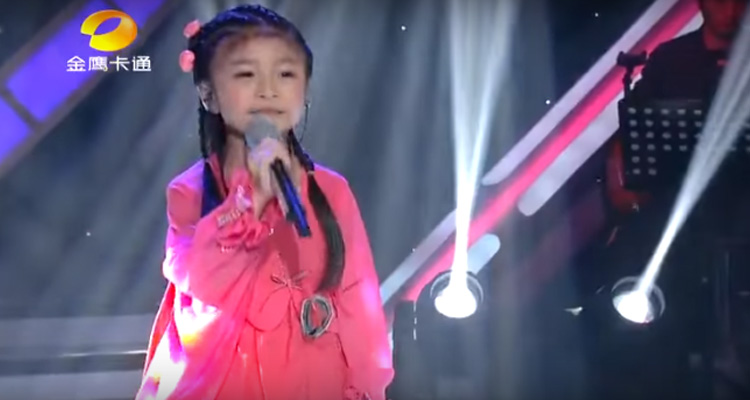 In China, a program called "Let's Sing Kids" features talented kids and one episode featured a young singer named Celine Tam. I'm sure they didn't expect a 5-year old to leave them in awe while singing "You Raise Me Up".
Celine Tam later sang 'You Raise Me Up' with Jeffrey Li on the show, but it was this performance that started it all. Celine has been singing since the age of 3; however, her voice sounds much more mature and she has an incredible vocal range.
Her father has been a huge inspiration and he has given her guidance and direction and it shows. I'm sure you'll be as impressed as I was after watching her performance.
Watch Celine Tam sing 'You Raise Me Up'
She has an amazing voice and at only 5 years old, she's already amazing. She has her entire life ahead of her and sure she'll have much success in the future.
Please share this amazing performance of 5-year-old Celine Tam singing 'You Raise Me Up' with your friends and family.
Facebook Comments