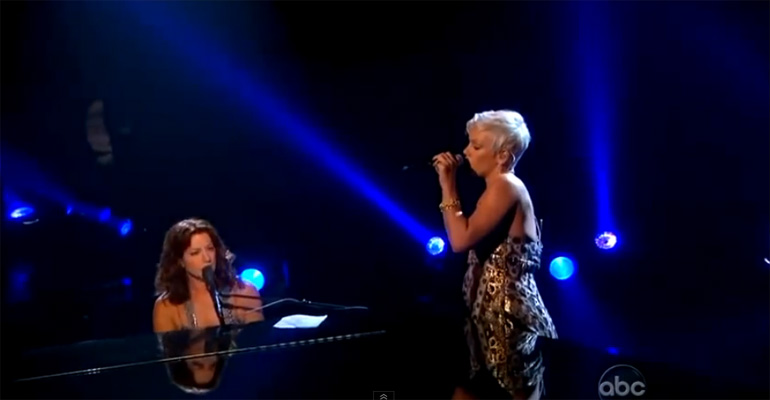 When Sarah McLachlan released 'Surfacing' in 1997, it had two memorable songs that I will never forget. 'Adia' and 'Angel' were both ballads and they sounded incredible with McLachlan's angelic voice.
At the American Music Awards, McLachlan performed an 'Angel' duet with Pink and it is easily one of the most touching duets ever. The song if filled with emotion and you may get emotional yourself, it's that good.
Both musicians performed with grace and delivered an awesome performance that will leave you speechless. Please share this unforgettable moment when Sarah McLachlan sings a duet with pink with your friends and family.
Facebook Comments