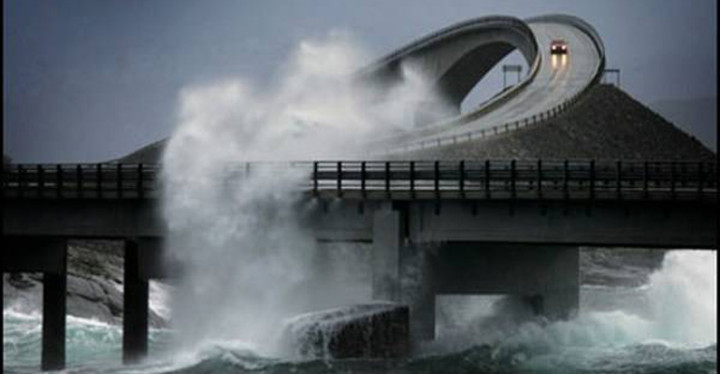 You've probably driven on a road where the conditions were so bad that you feared you wouldn't reach your destination safely. Driving during a snow storm definitely ranks as one scary experience; however, imagine driving down a road where you feel like furious waves could sweep you your car into the ocean.
The Atlantic Ocean Road in Norway is considered one of the most dangerous roads in the world; however, it is also voted as one of the best road trips ever! It truly depends on when you choose to drive on this road and in the following video, the driver takes you on a virtual road trip during a stormy day where the ocean tides are very active.
Watch the waves on one of the world's most dangerous roads, Norway's Atlantic Ocean Road…
https://www.youtube.com/watch?v=gJOh_N38fW4
Would you be brave enough to drive on this road during a rainstorm? Please share this virtual drive on the Atlantic Road in Norway with your friends and family.
Facebook Comments