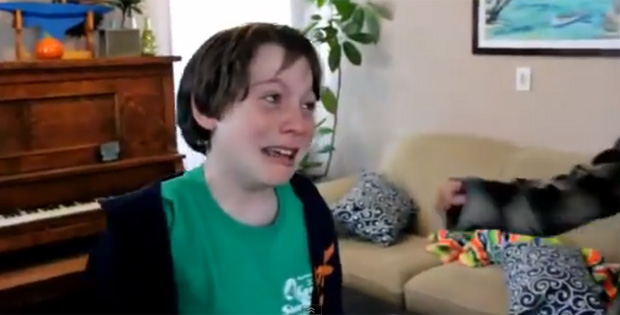 Kids have a special bond with the animals they grow up with; however, when it runs away or passes on, it can be devastating for a family. Luckily for one family, they were reunited with their lost cat that they believed would never see again. Anyone who has lost a pet knows how difficult and stressful it can be. All you hope for is that someone finds them or that they find their way home safely.
The kids in this video were told to sit on the couch with their faces hidden in a pillow. Their mother asks them not to peek but once they are told to take a look, their faces light up with happiness. Their mother is holding their 13-year-old cat that went missing for two months but was found at a nearby gas station. They are so happy that tears of joy stream down their faces and the reunion is incredibly heartwarming.
Watch the emotional reaction when mom finds their lost cat…
These kids clearly love their cat and I'm so glad that he was found and reunited with his loving family. Please share this heartwarming moment when a family finds their lost cat with your friends and family.
Facebook Comments