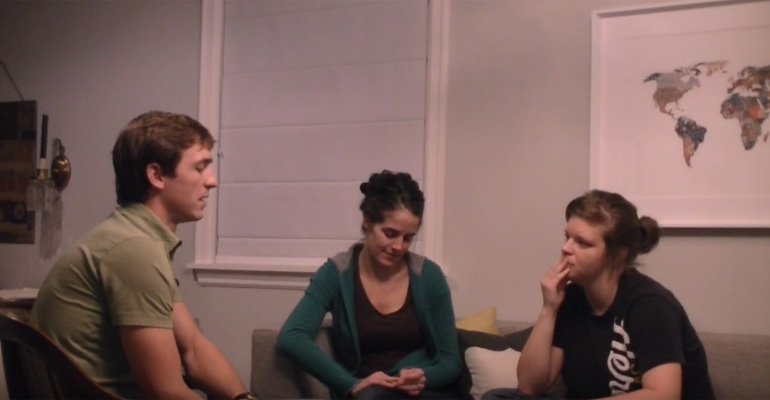 Life hasn't been easy for 19-year-old Meredith. Her mother passed away when she was only 6 years old and she never knew her father so she was raised by her grandparents. As she grew older, she moved from one home to another and made poor life decisions by choosing roommates that would get her in trouble.
In high school, she had a teacher named Anna who mentored her and she immediately felt she had a bond with her. Anna felt sorry knowing Meredith didn't have a stable family so she invited her to move in with she and husband for 6 months to help her get back up on her feet. Anna and her husband Zach also had two children, a 2-year-old and a baby. Six months passed and they asked Meredith to join them for a conversation and what they said, changed her life forever.
I'm sure Meredith was not expecting to hear this incredible news but her surprise adoption means she finally has a forever family. Please share this heartwarming video of Meredith finding her forever family with your friends and family.