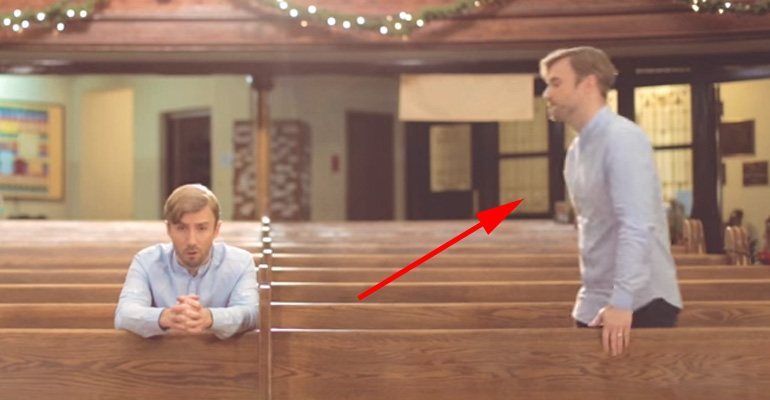 Peter Hollens sang a beautiful medley of Disney classics but one of the most requested songs he received this season was to perform a cover of "Mary, Did You Know?" and he doesn't disappoint. What makes this version so amazing is that he sings each harmony by himself and mixes it all together to create something extraordinary.
Not only does the song sound stunning, he also creates an interesting video where he creates the illusion of multiple versions of himself joining him with each harmony. Peter Hollens is a solo c capella group and he wants to share his talent with the world.
If you liked this version as much as I did, you can purchase it on iTunes and many other music services. Please share this amazing version of "Mary, Did You Know?" sung by Peter Hollens with  your friends and family.
Facebook Comments