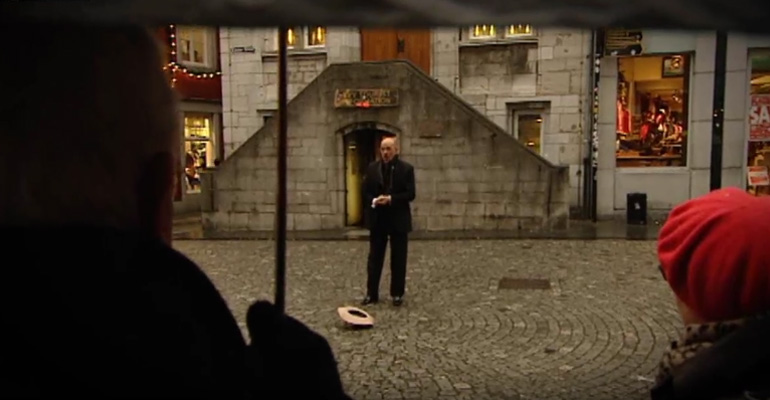 The world has tons of talented people but sometimes they don't have the opportunity to chase their dreams because they need to support themselves and they end up choosing the next best thing, a real job. Martin Hurkens, a baker for 35 years, proves that you can continue chasing that dream at any point in your life.
Hurkens didn't have money for formal training but he always dreamed of being an opera singer and would sing every day while he worked as a baker. Friends encouraged him to audition on 'Holland's Got Talent' in 2010 and he did so well that he ended up winning first place in the competition. In this video, he gives thanks by giving a free performance on a busy street in Holland and his performance is so touching that some people were moved to tears.
Hurkens is an inspiration to everyone who has a dream and proves that dreams do come true if you're persistent and word hard. Please share this beautiful cover of 'You Raise Me Up' by Martin Hurkens with your friends and family.