Just like this baby who can read, there are many babies, toddlers, and young children that are incredibly smart. Brielle Milla is only four years old and she knows more about anatomy than most adults.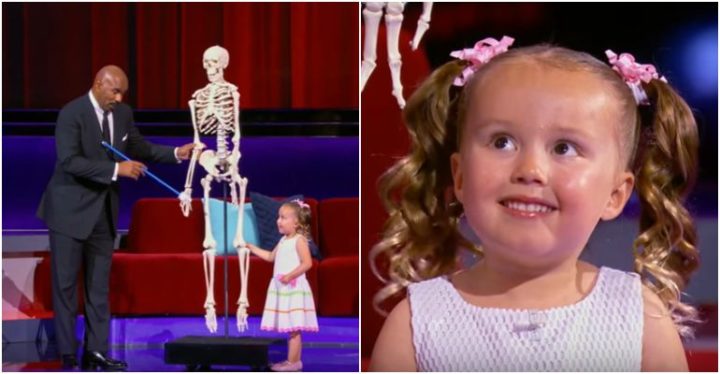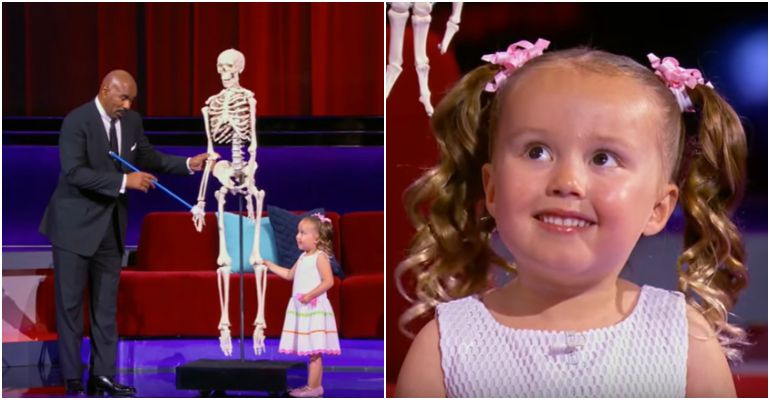 In Steve Harvey's popular series, 'Little Big Shots,' little Brielle Milla is about to give a lesson about the human anatomy. She is one of the smartest kids you'll ever see on the internet and she is so adorable!
As Steve Harvey points to various bones in the human body, Brielle Milla not only names it correctly but also provides interesting facts about each specific bone. She also provides interesting information about the human pelvis that I didn't even know myself!
Watch Brielle Milla correctly identify bones from a skeleton with Steve Harvey…
This is one little science whiz that is going to go far if little Brielle Milla is so excited about science at such a young age.
Here are some of our favorite YouTube comments for the video, "Brielle Milla Little big Shots" by LITTLE BIG SHOTS FAN:
"She is just too cute. Now she is 8, I think. Came here after seeing it on her Instagram." – Ziia Zoozoo
"Only a special woman can bring up a special child ." – Zolfe Lee
"The girl looks so cute... I love her for her smartest and cuteness." – Bawany Nadarajah
"Very smart -thnkew. Very pretty- thnkew. Very polite- thnkew. She looks like a barbie doll." – Jobanpreet Kaur
"This girl needs to find a cure for corona." – Pedrothegirl
"This girl is brilliant." – Garima Mehta
"Gender specifit always gets me every time 😩 she is SO CUTE AND SMART! 🥰😍" – MarHer Hernguez
"Sooooooooooo cute. Adorable angel." – Jobanpreet Kaur
Please share adorable little Brielle Milla share her knowledge of the human anatomy with Steve Harvey on Little Big Shots with your friends and family.
Facebook Comments