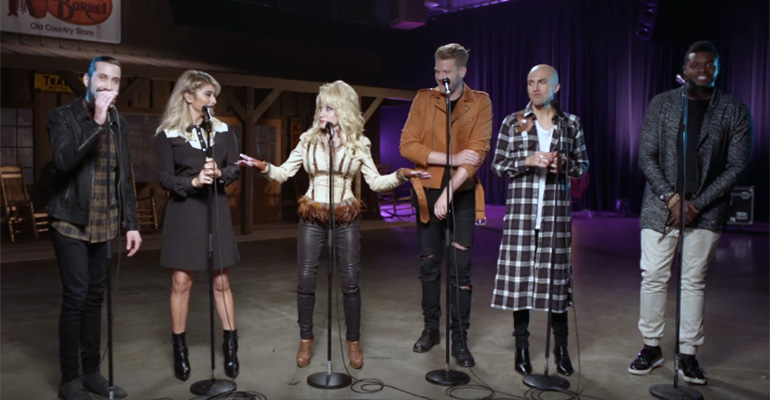 Dolly Parton first recorded the classic hit 'Jolene' in 1974 and it's easily one of her signature songs. It stands the test of time and is as popular today as it was when it was first released.
Dolly recorded an unforgettable version of 'Jolene' with the a cappella masterminds, Pentatonix, and it will blow you away. There are no instruments but you'll be clapping along the entire time because of the impressive rhythmic sounds and unbelievable vocal range of Dolly and the entire Pentatonix group.
Watch Pentatonix and Dolly Parton performing 'Jolene'…
I love this song and this version gave me goosebumps nearly the entire time. Please share this incredible rendition of 'Jolene' performed by Dolly and Pentatonix with your friends and family.
Facebook Comments