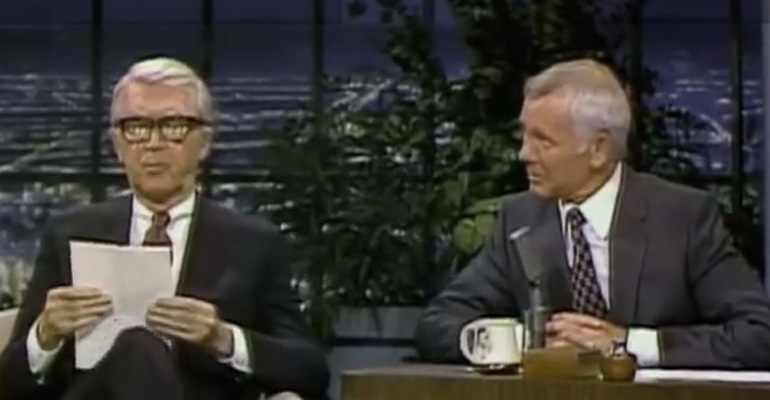 Jimmy Stewart was an amazing actor and he was very humble and down-to-earth for someone who was so successful in the entertainment industry. When he appeared on The Tonight Show with Johnny Carson on July 28th, 1981, he pulled out a poem he wrote about his dog named 'Beau'.
As he began reading his poem, we learn that his dog wasn't the most well-trained dog and that he would often bite people and generally misbehaved. But as he continues, we learn more about his relationship with his dog and how he meant so much to him. It was so touching that it even brought Johnny Carson and his audience to tears.
Watch Jimmy Stewart read a touching poem about his dog named 'Beau' on Johnny Carson's Tonight Show…
His poem was so touching in the end that he also had me in tears. Please share this touching poem written by Jimmy Stewart as a tribute to his dog Beau with your friends and family.
Facebook Comments