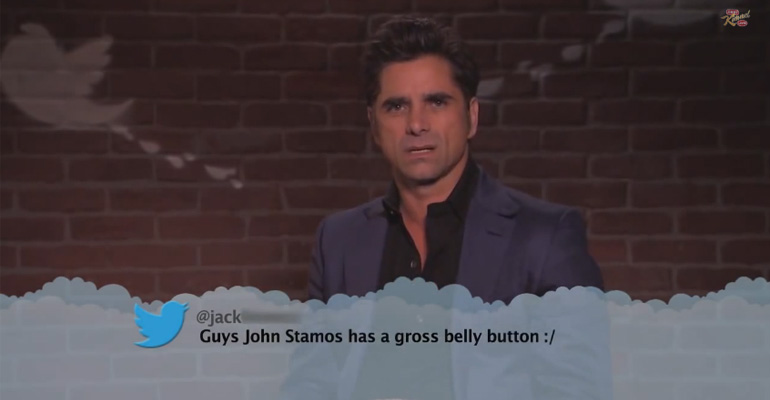 As early as a decade ago, they only thing "tweeting" were birds. But with the advent of Twitter, everybody gets to tweet what is on their minds. One of the best things about Twitter is that you can follow your favorite celebrities and send them a message by mentioning them in your tweet.
Because most celebrities usually have millions of followers, they might miss your tweet but Jimmy Kimmel recently featured some mean celebrity tweets sent it by actual people. 'Celebrity Mean Tweets' is a regular segment on his show where celebrities read mean tweets meant for them. This 8th installment will have you laughing with celebrities such Britney Spears, Chris Pratt, Adam Sandler and dozens more.
Watch celebrities read mean tweets on Jimmy Kimmel Live!
Many of these tweets were harsh but every celebrity seemed to brush it off and poked fun at it. I think most celebrities take fun in laughing at themselves, it's all in good fun. Please share these celebrities read mean tweets with your friends and family.
Facebook Comments