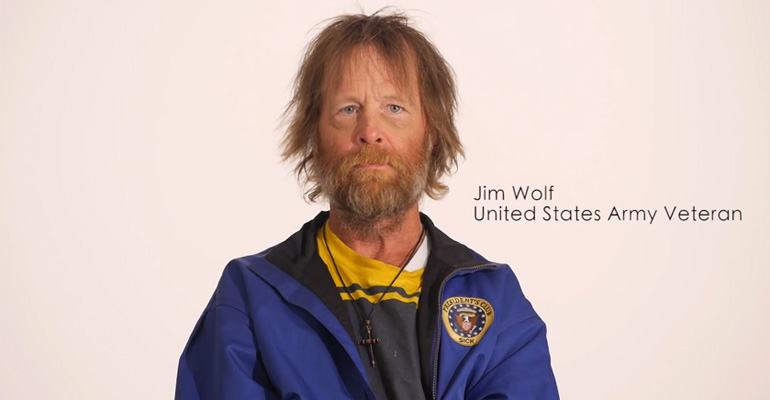 All of our military personnel risk their lives everyday to keep us safe; however, when they retire, the mental scars of war don't easily heal. Veterans have fought hard for us but sometimes their life is not perfect and they may need some help in return.
United States Army Veteran Jim Wolf has struggled with poverty and alcoholism for decades. When he was approached by Dégagé Ministries, he agreed to participate in a physical transformation.
Dégagé Ministries then worked with a local video producer, RobBlissCreative, to help break down stereotypes about homeless people. His transformation is amazing and towards the end of the video, he looks like a businessman and appears ready to turn his life around.
Watch Jim Wolf, a homeless veteran getting a makeover.
H/t: Huffington Post
If you would like to donate to Dégagé Ministries, please visit their website to make a contribution. Please share when this Army veteran gets a makeover he deserves with your friends and family.
Facebook Comments