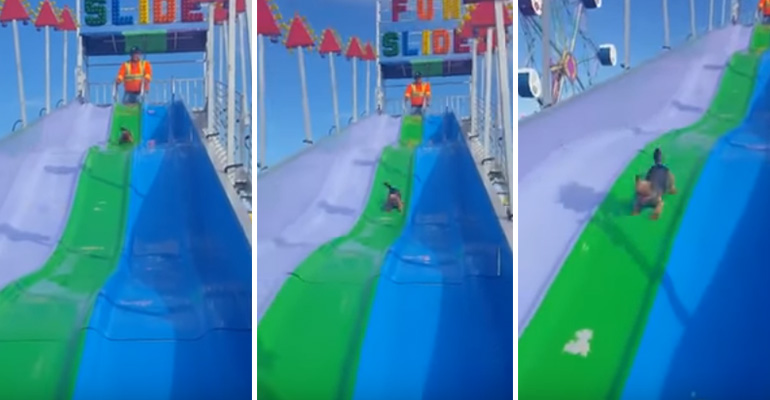 Watching puppies have fun is a thrill of its own. When a puppy discovered a slide at the local carnival, he decided to run up the stairs and give it a try.
As he slides down the huge slide, pay close attention to his little pupper tail! It is wagging the entire time and when it's over, he runs up again and I bet he did so many times that his owner lost count.
Watch a puppy having fun sliding down a carnival slide…
He is having the time of his life and I bet if dogs could talk, he'd be saying, "Again! Again!" Please share this adorable little puppy having fun on a carnival slide with your friends and family.
Facebook Comments