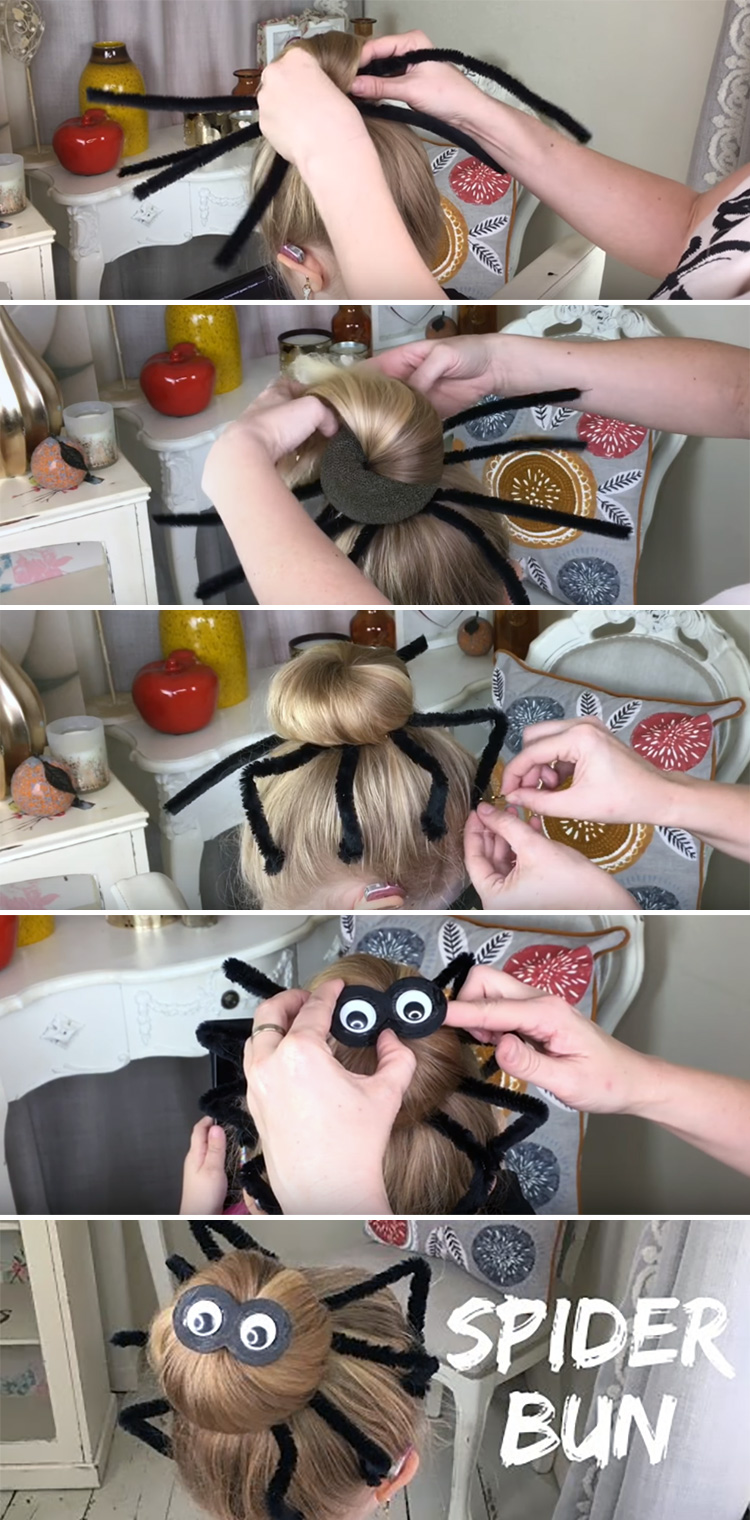 Halloween is a great day for kids to dress up as their favorite superheroes or scare a few friends with a ghostly costume. If you're going for something creepy AND silly, this Halloween spider bun is sure to get you or your child noticed!
This DIY Halloween spider bun by SweetHearts Hair Design looks great on moms and kids of all ages and is so easy to do. All you need are a few supplies which you can easily get from Amazon:
Hair bun donut
Pipe cleaners
Cardboard
Glue
Googly eyes
Watch how to make a Halloween spider hair bun this Halloween…
Halloween costumes don't need to be expensive but if you're looking for something scarier, try one of these Halloween makeup ideas. This Halloween spider bun only costs a few dollars in supplies and looks great! Please share this DIY Halloween spider hair bun tutorial with your friends and family.
Facebook Comments