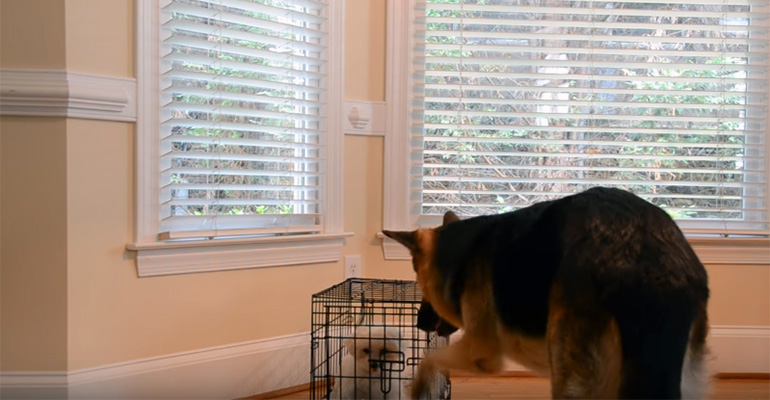 Make no mistake about it, dogs are intelligent. Just like when dogs were breaking out of their kennels in the middle of the night at a shelter, one woman would always find her 1-year-old Maltese puppy named Sophie out of her kennel.
Stumped, she installed a camera to find out exactly how she was escaping. Her other dog, a German Shepherd named Twitch also would hang around whenever she would place Sophie in her kennel.
Watch this clever German Shepherd letting a tiny Maltese puppy out of her kennel…
I love how Twitch kept looking for his owner to leave the house before helping out with the great escape. Twitch is one clever dog and he's only letting his little sister out so they can play!
Please share this hilarious video of a clever German Shepherd letting the dog out with your friends and family.
Facebook Comments