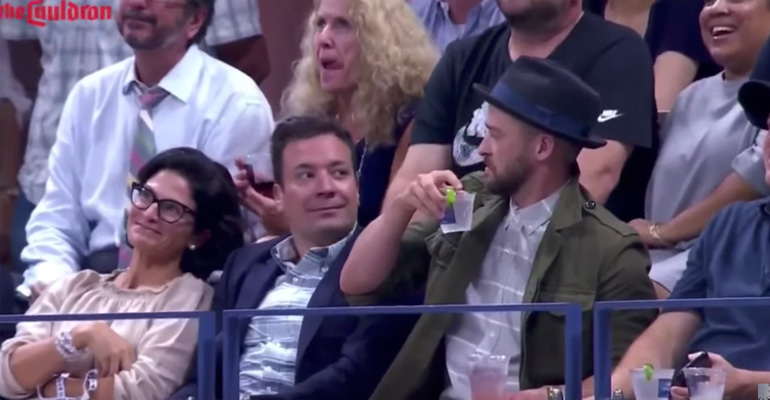 If I had to pick only two people with great chemistry in the entertainment industry, it would have to be Jimmy Fallon and Justin Timberlake. Whenever they get together on screen or just hang out, you can almost feel the energy these two entertainment giants are putting out.
During a break at the US Open, Beyonce's smash hit 'Single Ladies' played on the arena screen and Fallon and Timberlake just couldn't resist. They both started dancing along to the video and it was a delight for everyone in attendance.
Watching Roger Federer competing against Richard Gasquet is worth the price of admission but this short performance by Fallon and Timberlake was the icing on the cake. Please share this hilarious impromptu break performance by Jimmy Fallon and Justin Timberlake with your friends and family.