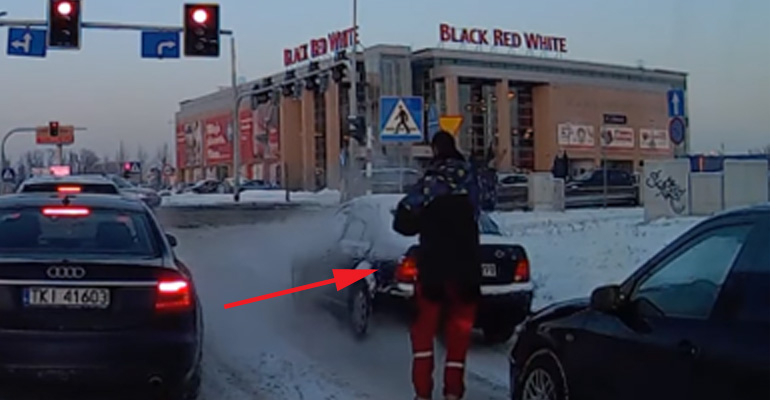 When you're driving in a shopping area, nothing is worst than seeing a bad parking job or someone holding up traffic. For one driver stuck at a red light at a shopping centre intersection in Wrocław, Poland, he or she didn't deliberately try to hold up traffic.
The roads were icy and even after trying to move the car into forward and reverse, the driver still couldn't get the car to move forward. Instead of beeping the horn or screaming obscenities at the driver, one man decided to get out of his vehicle and gently push the car out of the icy spot and get traffic flowing again.
It restores your faith in humanity when people go out of their way to help people get out of a situation when a helping hand is all they need. Please share this stranger helping a fellow driver stuck in the snow and ice with your friends and family.
Facebook Comments