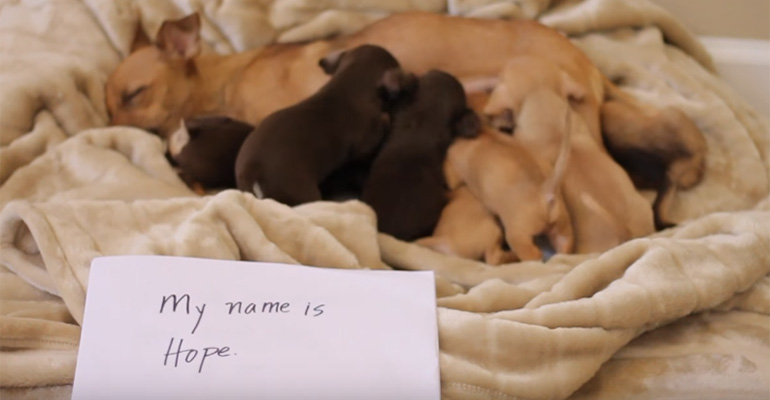 Most dog owners take tremendous care of their dogs and would to anything to prevent them from being harmed. One dog named Hope did not have a caring owner and left home to find food since she was pregnant and was rarely fed.
After giving birth to 8 puppies, she went out in search for food but was struck by a vehicle. Her owners thought she was dead and called rescuers. When they arrived on scene, they noticed Hope was still breathing and brought her to the vet.
After being in a coma for 2 days, Hope's recovery is a miracle…
Momma Hope has so much to be thankful for this Thanksgiving. Her rescuers, 2nd Chance Rescue and McFarland Animal Shelter are the reasons why she is alive and happy today. Please share this beautiful story of Hope the dog with your friends and family.
Facebook Comments