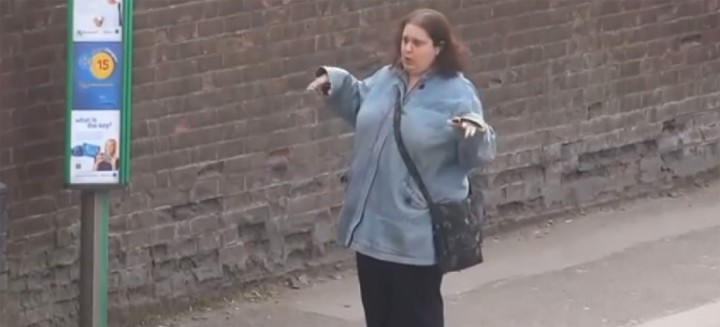 A secretary by the name of Ellie Cole, 35, takes the bus every day to go to work. One person noticed her dancing skills and decided to film the woman dancing at a bus stop. Because they were unsure what specific song she was listening to, they overdubbed the song 'Dancing Queen' by Abba. YouTuber Jane Rowland released the video entitled 'The Dancing Queen of the Bus Stop' and it quickly went viral.
Many people commented that she would have been listening to 'Knock Down' by Alesha Dixon. Regardless, it's a great video and she's a great sport.
(Editor's note: A copyright claim by Jane Rowland prevents this video from being viewed on websites such as Winkgo. Please watch the original video on YouTube, it's well worth it. 🙂 )
Watch this woman dancing to 'Knock Down' by Alesha Dixon at a bus stop…
We love happy endings and hope you do too. According to the Telegraph, after the video of Cole went viral, she was offered an acting part in the play 'AH Men' at The Point Theatre in Eastleigh.
This just proves that if you have talent and a sense of humor, then the internet will eventually find you. Please share this woman dancing at a bus stop with your friends and family.
Facebook Comments