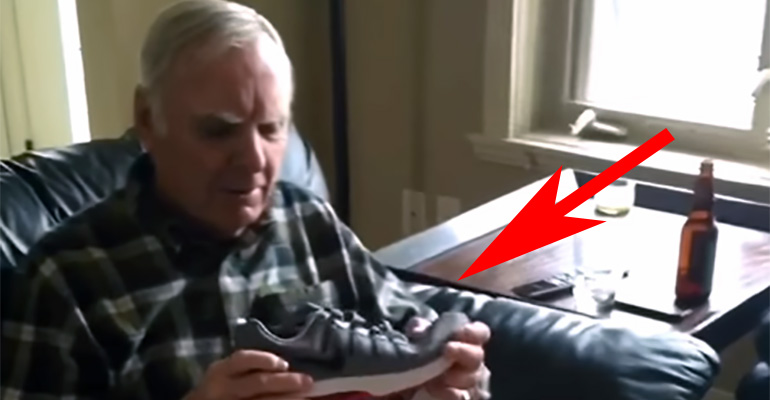 Do you ever recall opening a gift and finding it out it is something you've always wanted? The excitement can be exhilarating and your reaction probably was priceless for everyone around you.
The same thing happened to a father opening his birthday gift. He received a pair of running shoes as a birthday gift from his daughter but these were not a normal pair or running shoes, these were a custom pair of light up shoes by Evolved Footwear. Based on his excitement, I think he really, really, really loves them!
Watch a father getting a new pair of light up shoes. His reaction is priceless!
This father proves you're never too old to get excited when opening a gift and his excitement made my day. He's like a little kid at Christmas!
Please share this super excited dad receiving an awesome pair of light up shoes from his daughter with your friends and family.
Facebook Comments