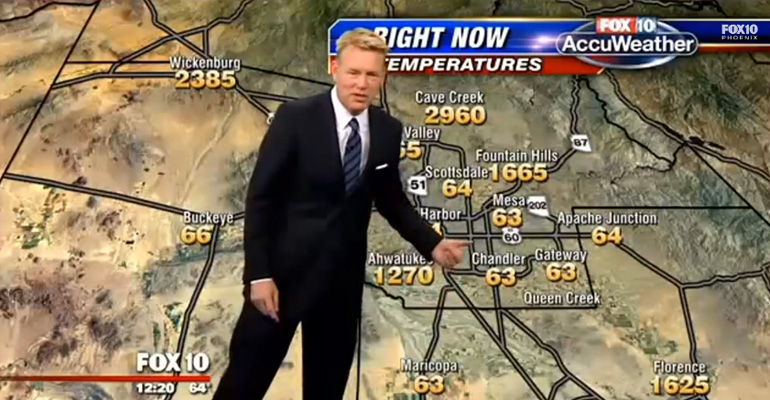 Live news and weather reporting is always a risk because of random events or equipment failures. Somebody in that position needs to be ready to handle anything by smoothly improvising to keep the show going and that's exactly what Fox weatherman Cory McCloskey did gracefully.
When the weather map started displaying incredibly high temperatures in the thousands range, most people would have froze in front of the camera. McCloskey handled the situation with ease by mocking some of the temperatures of various cities and ran with it until the next segment started.
This weatherman kept his cool even while the weather map said it would be scorching hot. Please share this classy weatherman with your family and friends.
Facebook Comments