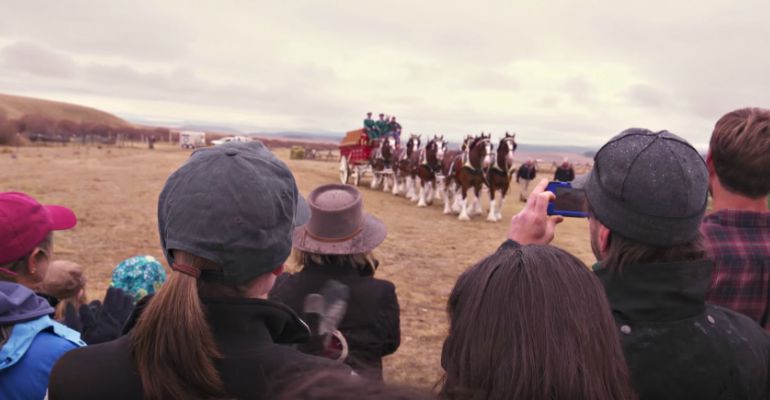 Many shelters are non-profit and donations from generous people lets them continue doing incredible work. Far View Horse Rescue near Fairplay, Colorado has over over 40 beautiful acres and they do their best to find forever homes for horses.
The organization is driven by volunteers and their passion for caring for horses is what makes them do it. Because of a harsh winter, Far View had already exhausted their food budget; however, they received a surprise from Purina and the Budweiser Clydesdales, Anheuser-Busch's iconic horses.
Watch Clydesdales help Purina deliver a surprise to Far View Horse Rescue…
It always warms my heart to see public and private companies helping organizations in need. Please share this generous donation of feed from Purina and Anheuser-Busch for the beautiful horses at Far View Horse Rescue with your friends and family.