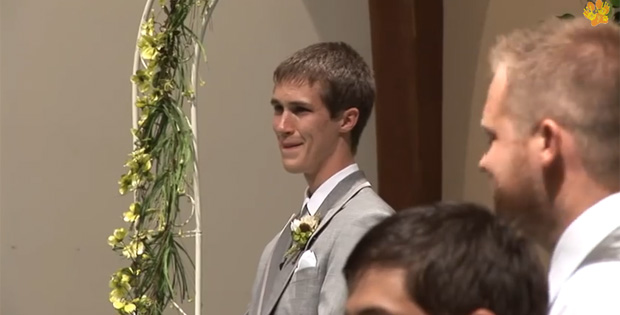 When Ryan asked Arianna to marry him, I'm sure he wasn't expecting this wonderful surprise on his wedding day. While walking down the aisle, Arianna serenaded her future husband with a heartwarming rendition of Carrie Underwood's hit, 'Look At Me' and it brings the entire wedding party to tears.
It surely isn't expected and it truly makes the entire ceremony even that more special. Even more wonderful, Arianna updates some of the lyrics to make it her own and it is sure to be their special song for years to come.
Watch as this beautiful bride sings to her husband…
Weddings are becoming increasingly creative and this one is magical. We wish all the best to Ryan and Arianna on their incredible journey together. Please share this touching moment when a bride sings to her husband with your friends and family.
Facebook Comments