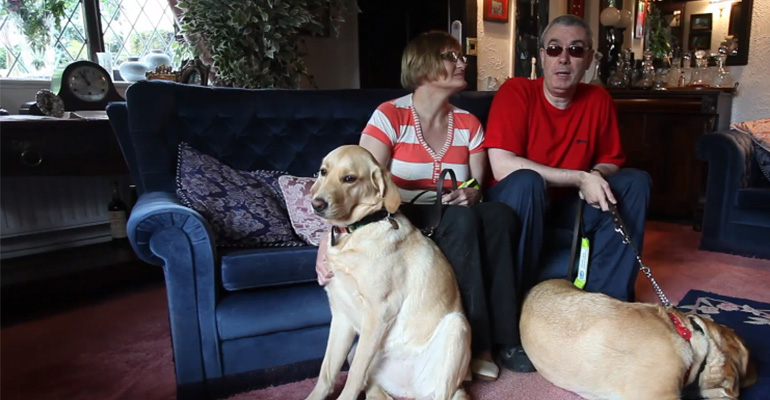 Some people look incredibly hard for love but when it is meant to be, love will find you. That is exactly what happened to a lovely blind couple who both applied for guide dogs.
In order to be eligible for guide dogs, Claire Johnson, 50, and Mark Gaffey, 52, of Hanford, Stoke-On-Trent, had to attend a guide dog training course. It was an intensive training course that lasted 6 weeks and the couple connected the moment they met. Both their dogs loved spending time together and Claire and Mark soon realized that they loved spending time together too.
Watch this blind couple who found love while at a guide dog training course…
The couple got engaged and married in March of 2014. Please share this wonderful story of a couple who found true love thanks to their dogs with your friends and family.
Facebook Comments