A cute baby elephant playing with ribbon is the cutest thing ever. Faa Mai from Elephant Nature Park plays with a blue ribbon and you'll be amazed at how much fun she's having. With every twirl, she gets even more amused and tries to break her own record every time.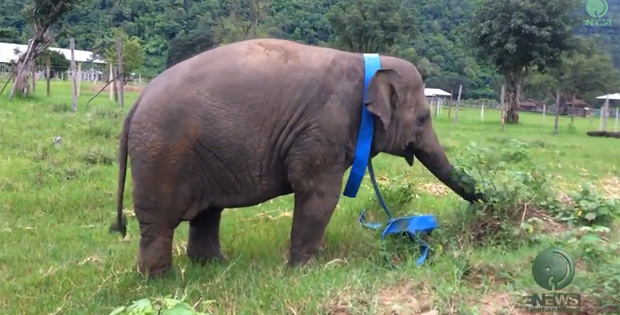 Just like a child that just received a gift, Faa Mai doesn't have a care in the world. She just wants to spend the day playing with her blue ribbon. As she plays, some of her friends come and take a look. I bet they hope to have a chance to play with the ribbon too!
Watch this adorable elephant playing with ribbon.
I hope it brings a smile to your face as watching this elephant have fun is a beautiful sight. Please share this video of an adorable elephant playing outside with your friends and family.
Facebook Comments