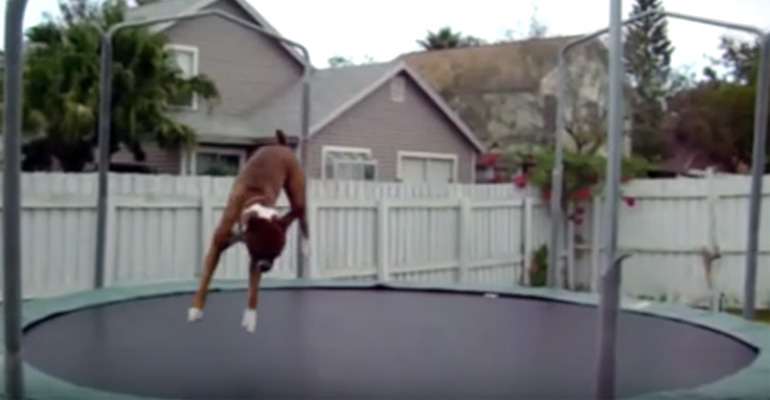 Summer is about having fun in your backyard with friends and family and if you have a swimming pool and/or a trampoline, it's even more fun! But trampolines aren't just for kids. This supercut of animals having fun on trampolines is guaranteed to make you laugh.
This video by TastefullyOffensive showcases dogs, cats, goats, and even a buffalo having a blast with a trampoline. It's even more hilarious when you catch some of them trying to jump on their shadows!
The song 'Jump Around' by House of Pain is the perfect accompaniment to these animals having a blast on trampolines. Please share these adorable animals having fun this summer on trampolines with your friends and family.
Facebook Comments