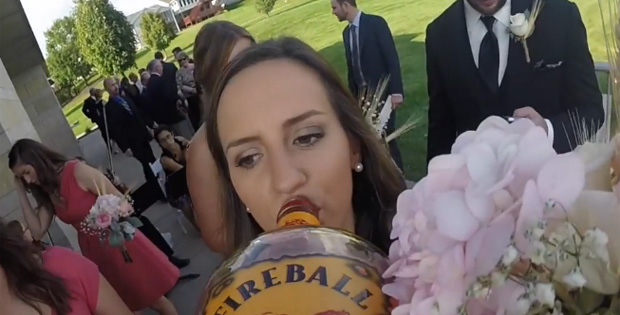 Weddings are a time to let loose and enjoy a great evening with friends and celebrate the newly-married couple. One way that wedding guests celebrate is to share a shot of their favorite drink.
YouTuber James C strapped a GoPro camera to a Fireball Cinnamon whiskey bottle and the end result is epic. What better way to celebrate their special day by letting their guests share a great bottle of whiskey and have it captured from the bottle's point of view!
Watch the wedding Fireball cam!
According to the YouTube page, it was filmed at Brian and Allie's Wedding and we wanted to congratulate them on their special day. They had an awesome wedding and it looked like a blast!
Please share this awesome wedding Fireball cam video with your friends and family.
Facebook Comments