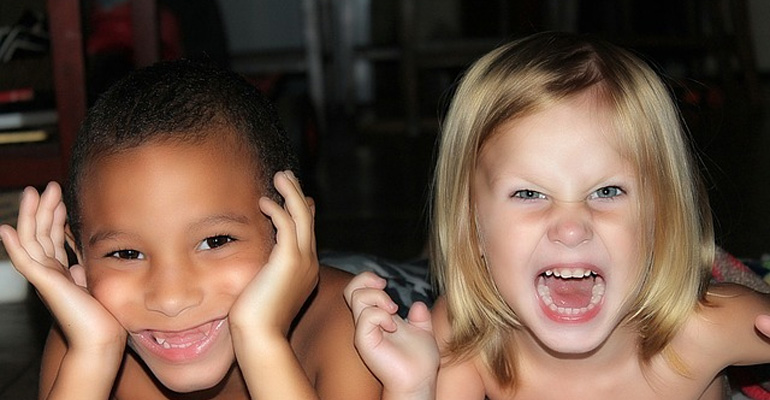 Being a parent is possibly one of the greatest joys in life but it's definitely not for everybody. Being a parent requires a sense of humor along with a lot of patience, persistence, and discipline but the rewards outweigh everything else.
But while new parents often think they'll have their kids under control, they often quickly realize they underestimated their chances and it's hilarious. These parenting tweets will definitely resonate with many parents and will have you chuckling as these 35 tweets from parents are pretty accurate.
1) At least it was worth a try.
2) Yeah, that sounds about right.
4) When you realize you sound like your mom or dad.
5) Never happy.
6) Every parent can relate.
7) Uhh, thanks for the info?
8) Whatever works.
9) Parenting Rule #46: Kids will do everything without requiring a reason.
10) It doesn't get easier when they turn into teenagers 🙂
11) To do: Get ninja turtle socks.
12) Let me clarify…
13) That's a very legitimate reason.
14) #Imnotamovie.
15) You can't win them all.
16) Wow, OK.
17) Things could be worse right?
18) Jedi in training.
19) Slowly working up to the "Frozen" spoon.
20) Good luck with that.
21) Thank for listening?
22) No, that's ALL kids.
23) Kids always win.
24) Thanks Google!
25) And then they get their license…
26) Admit it, you do it too! 🙂
27) Good advice.
28) Parents don't need alarm clocks.
29) Kid logic.
30) Here is a good first test.
31) Kids will be kids.
32) Kids just know.
33) The Tooth Fairy isn't made of money.
34) Been there, done that.
35) Say goodbye to long hot showers or baths daily.
H/t: Diply
These parents nail it when it comes to some parenting situations but it's what makes parenting fun! Please share these 35 hilarious parenting tweets with your friends and family.
Facebook Comments