If you have a dog, there are many times you look at them and swear they're trying to communicate with you somehow. Whether it's a weird facial expression or something unusual they do, what would dogs tell us if they were able to text?
An hilarious Tumblr blog called TextFromDog answers the question of what dogs might text us if they could and its creator, October Jones, also has published several books. Here are just a sample of the hilarious text messages from October Jones and THE dog.
1) Rap king.
2) Dogs are ALWAYS hungry.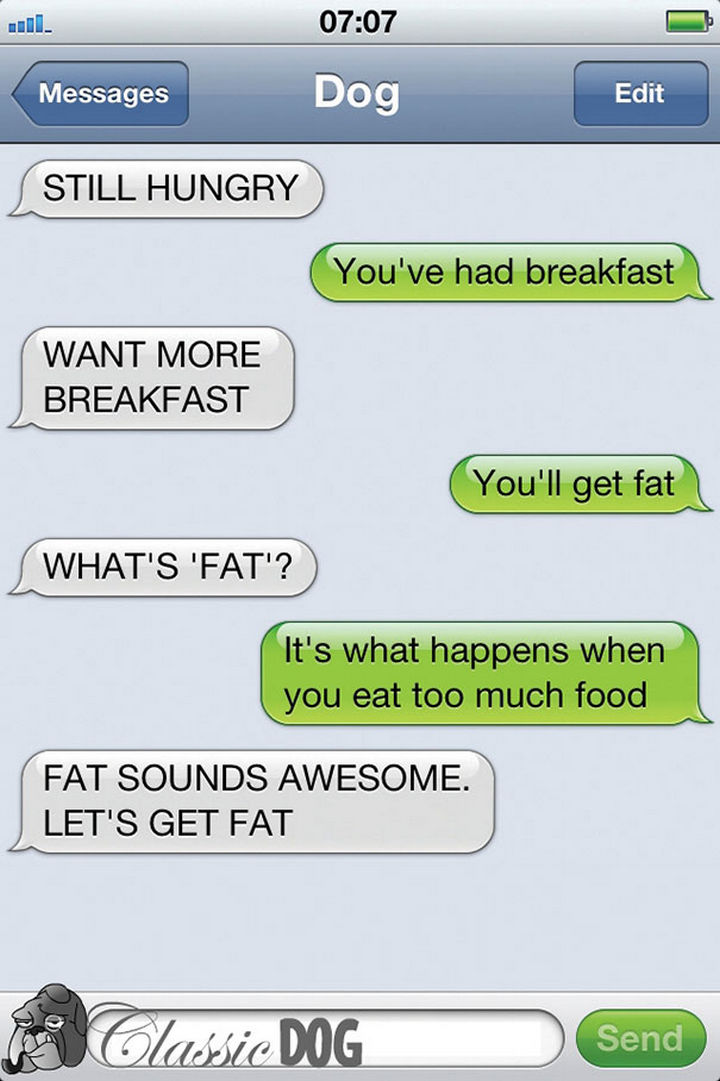 3) Ask and you shall receive.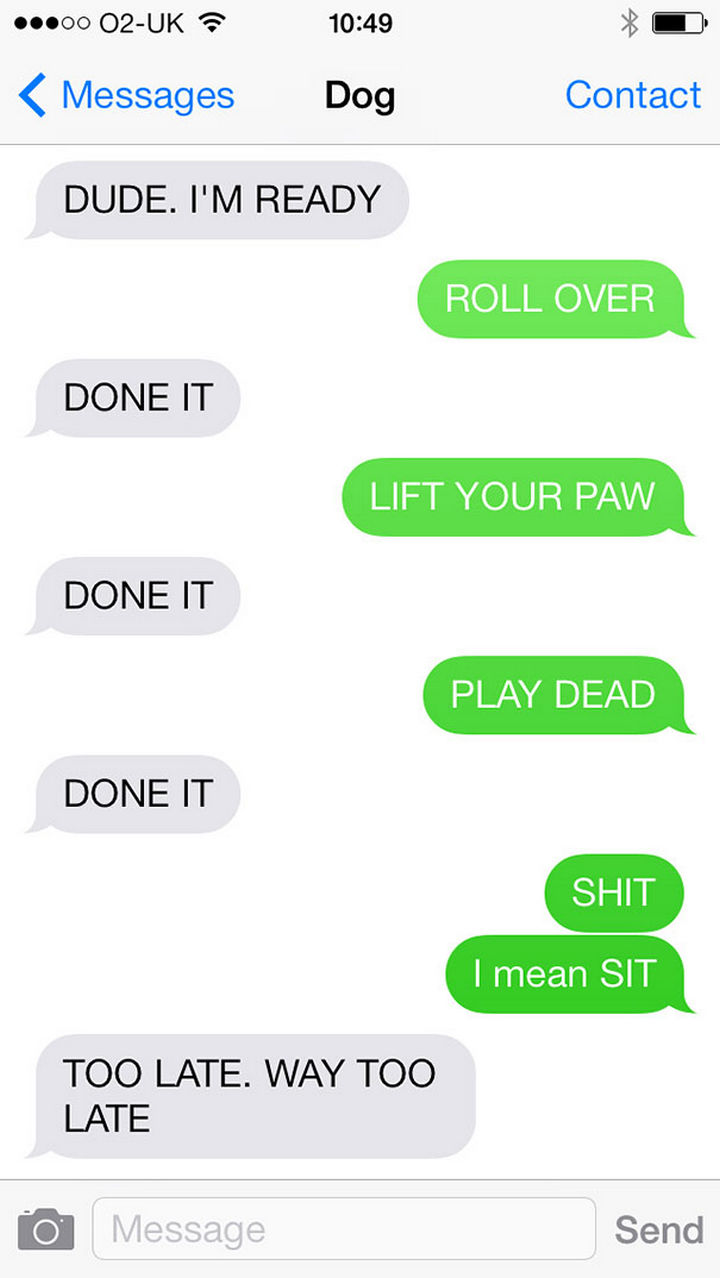 4) Two is better than one!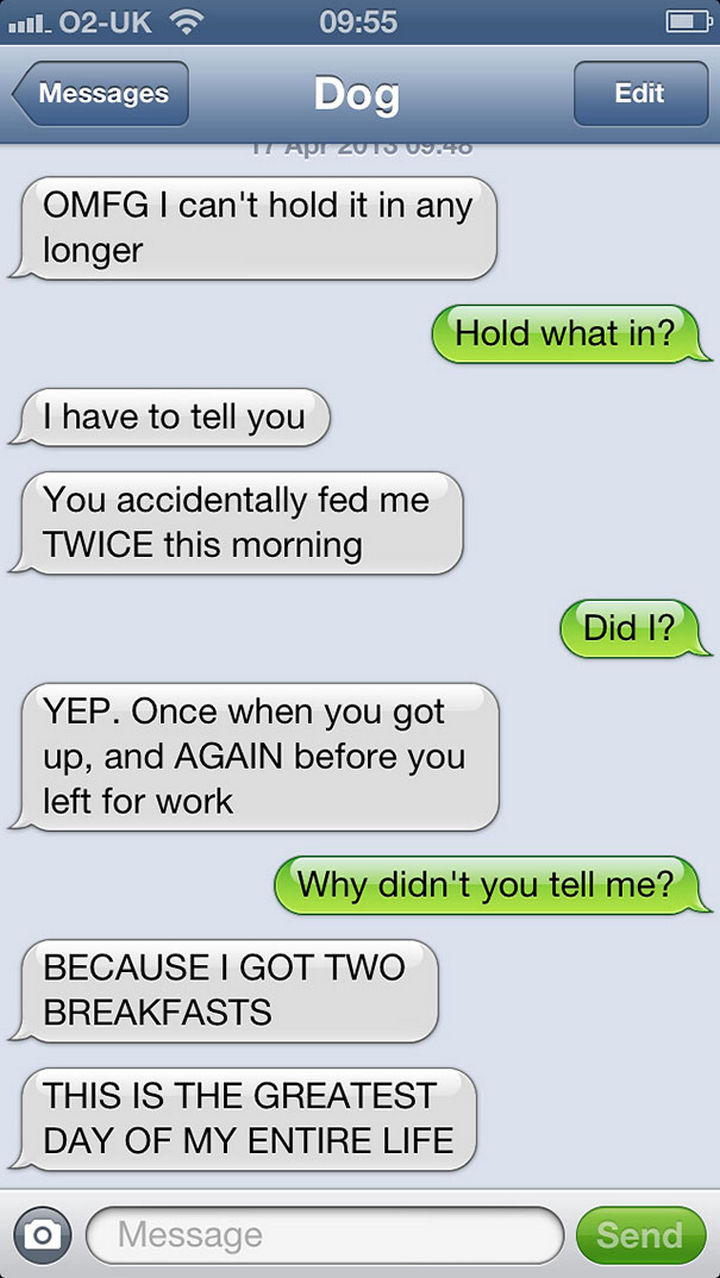 5) He's got a date.
6) He'll be playing that card for a while.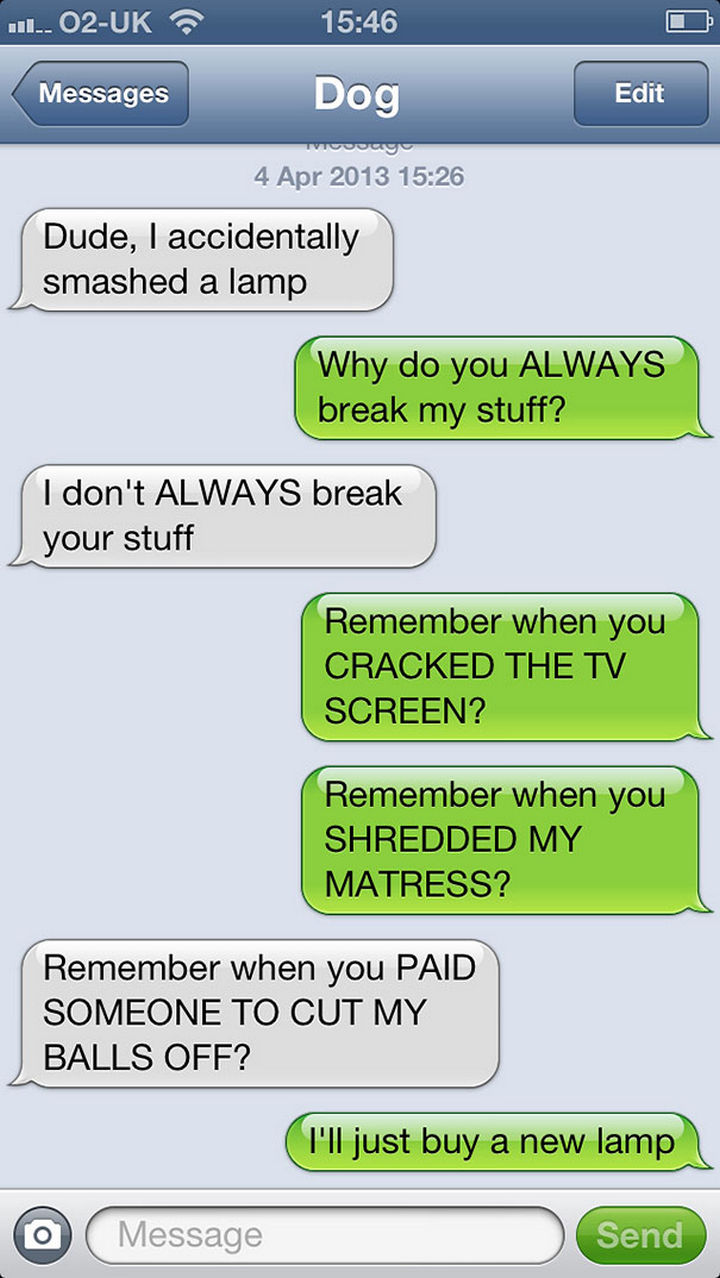 7) Priorities first.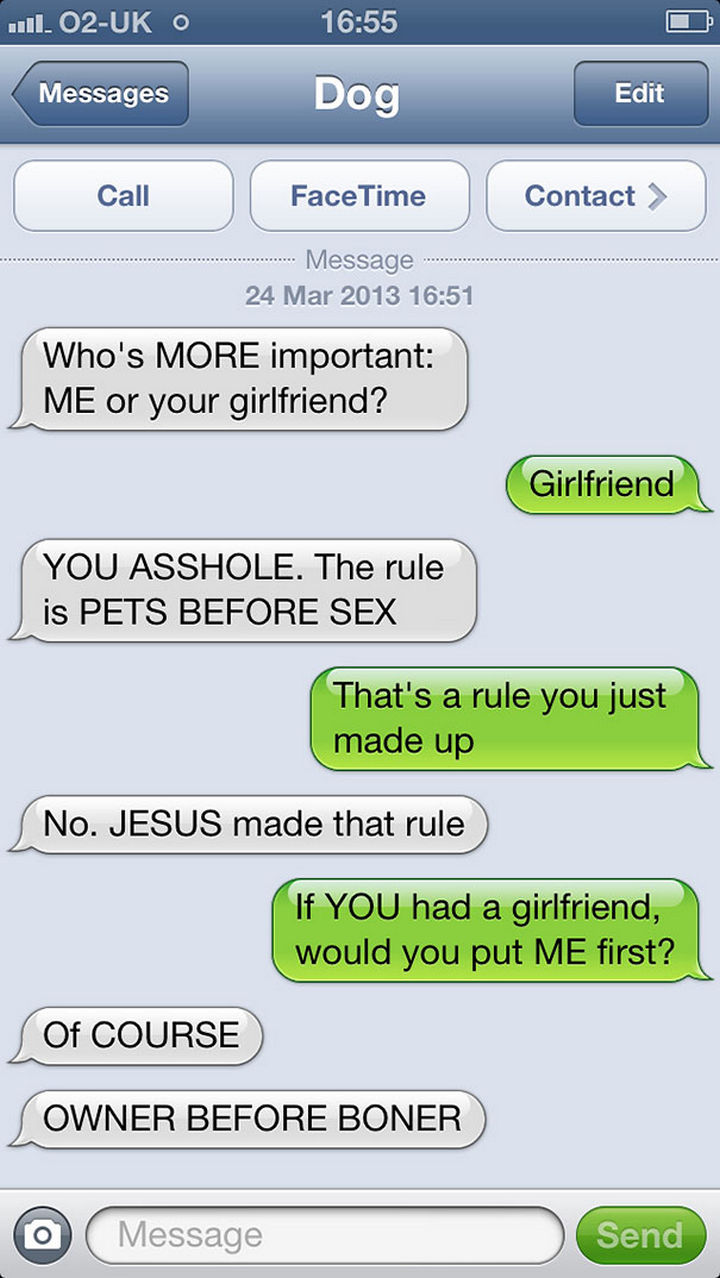 8) He let Jesus down.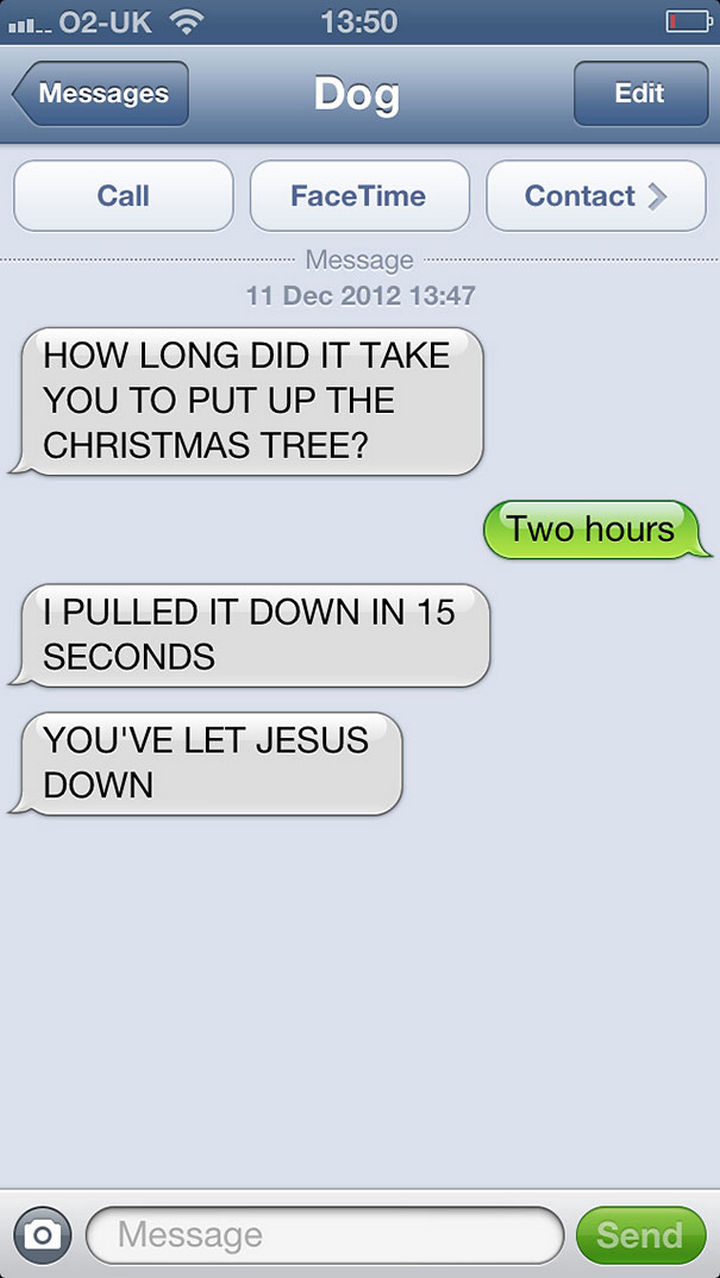 9) Too much information.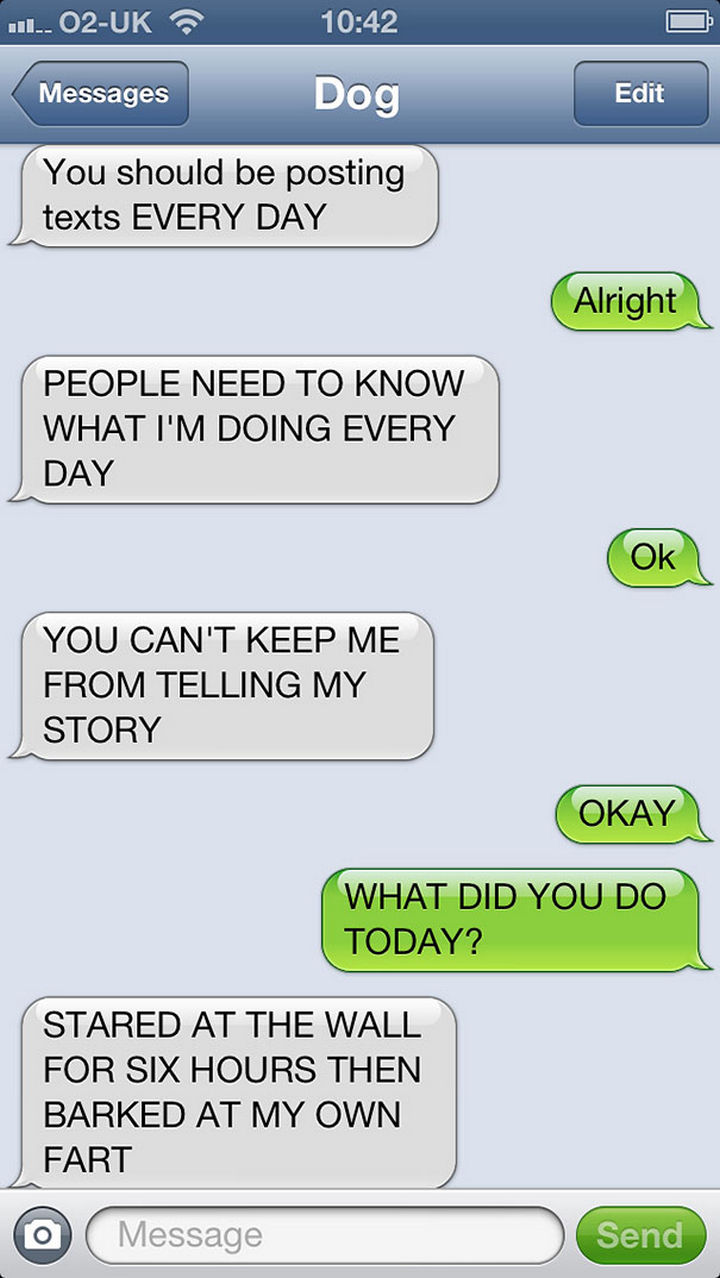 10) Game. Set. Match.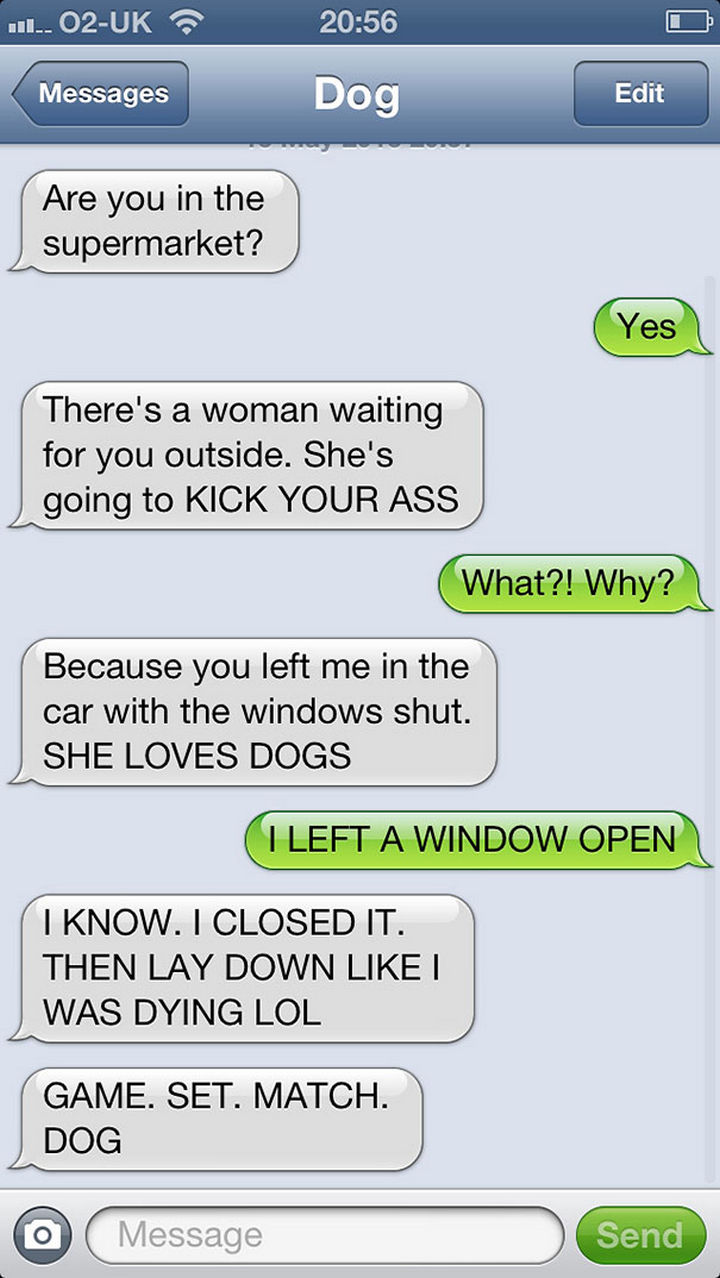 11) Not a good idea.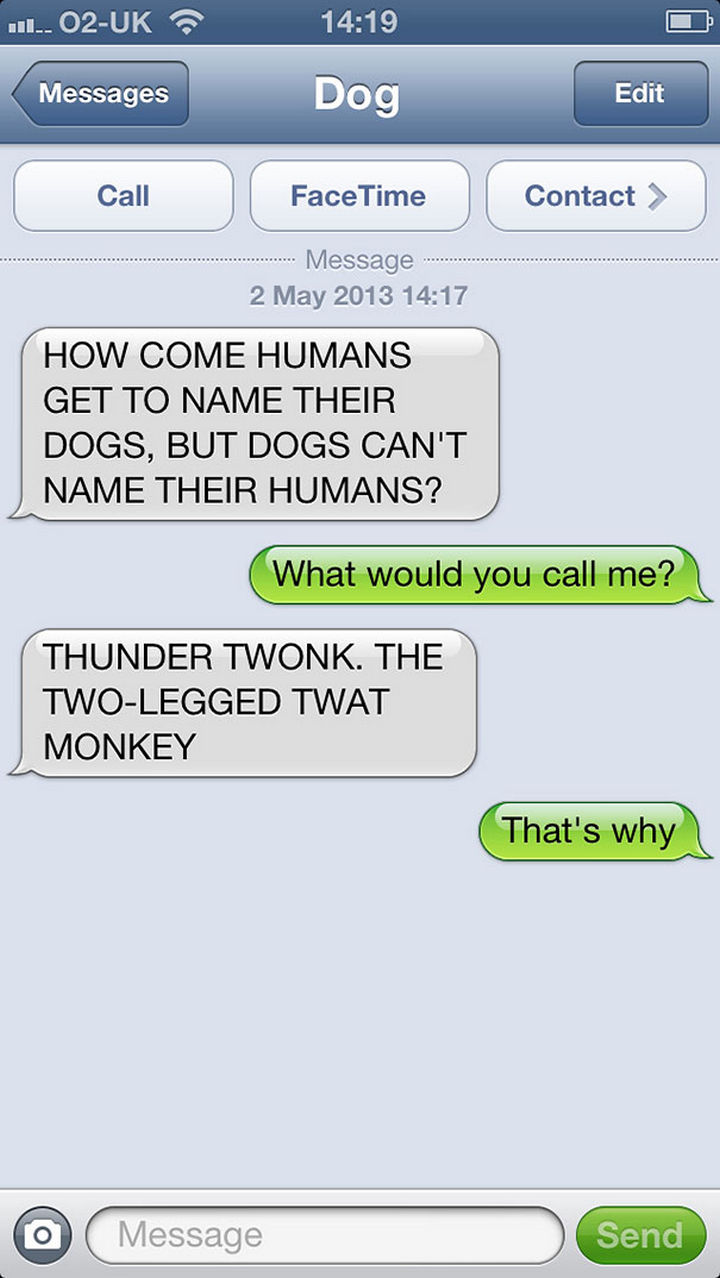 12) Haylo Hooman.
13) It might work…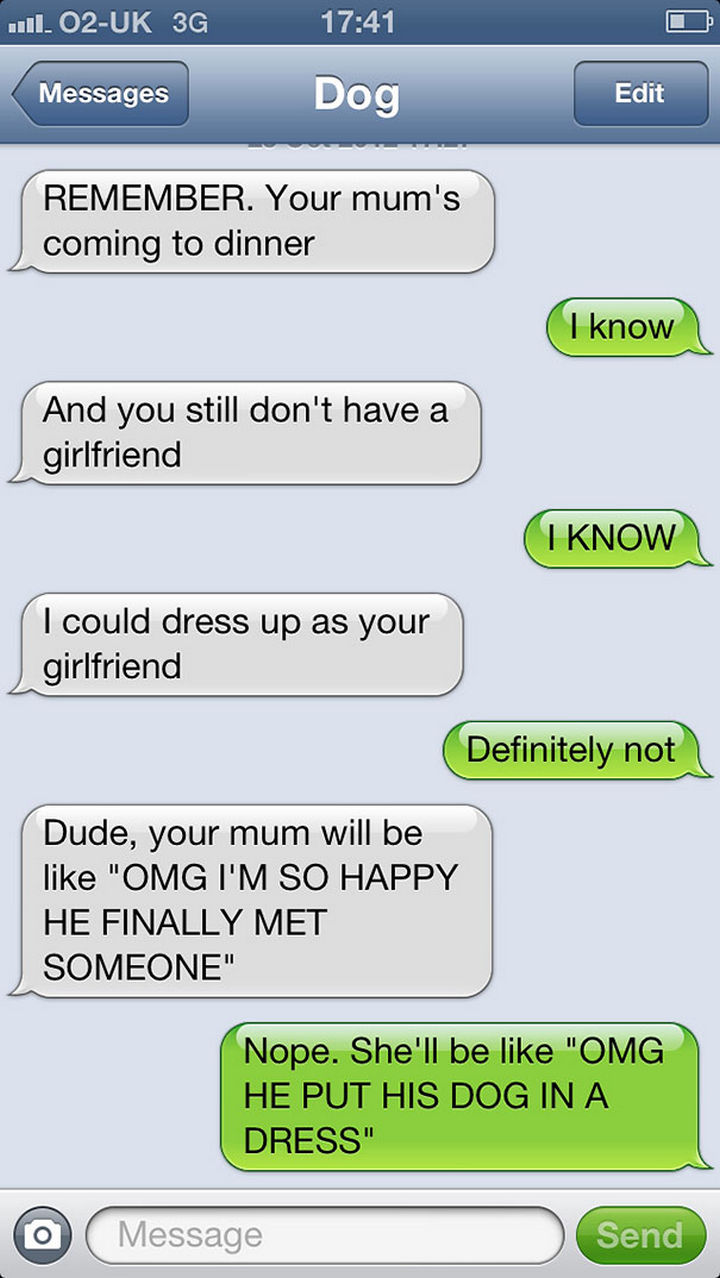 14) The dreaded cone.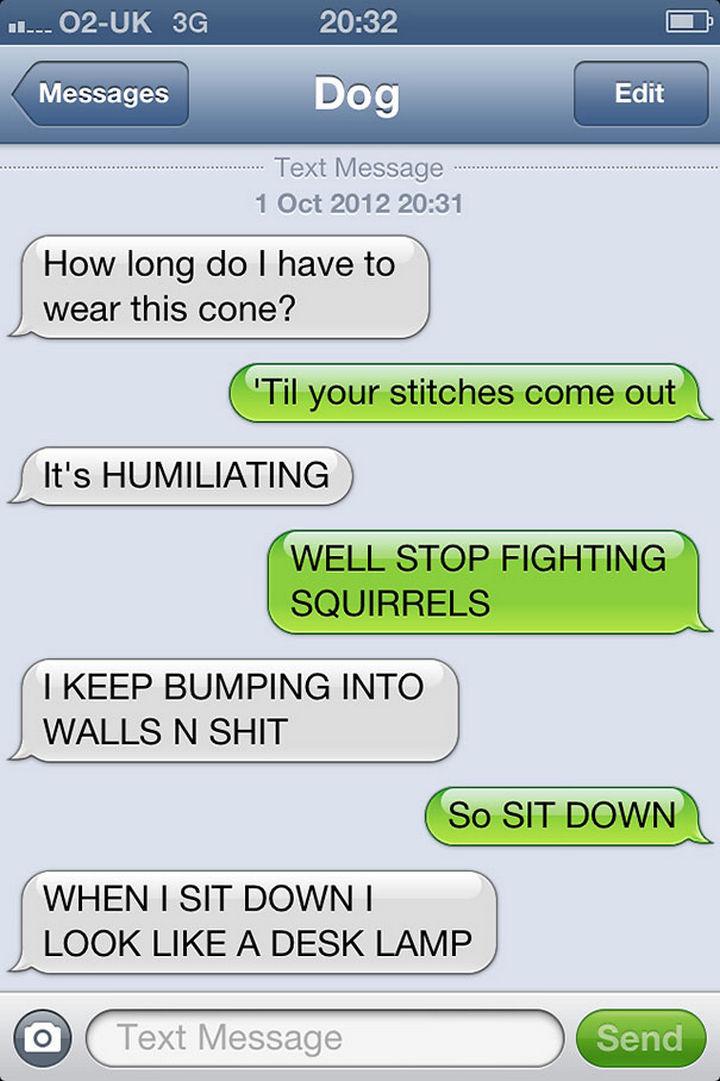 15) Not a knock knock joke!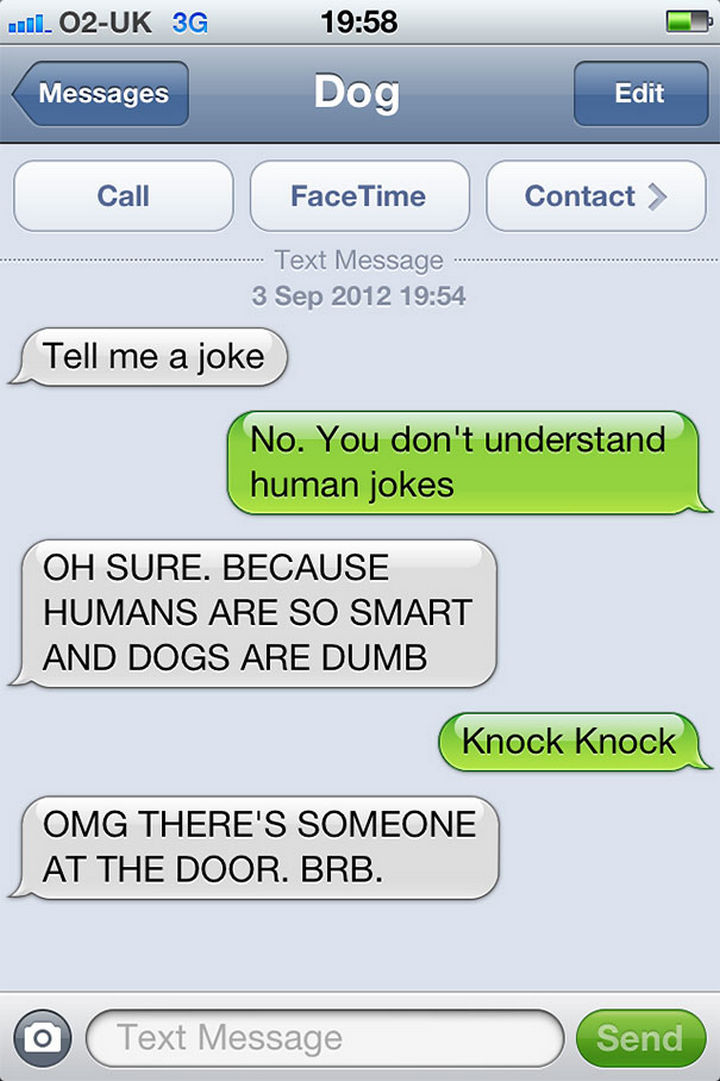 16) The fleatles.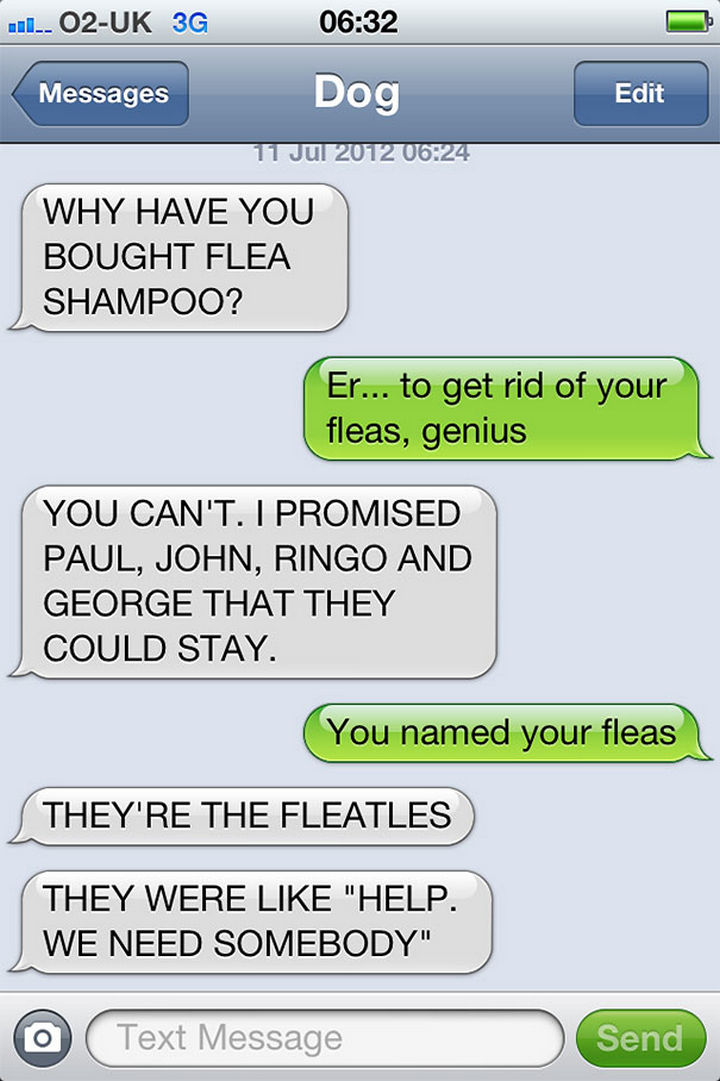 17) Dogs love it when their owner arrives home.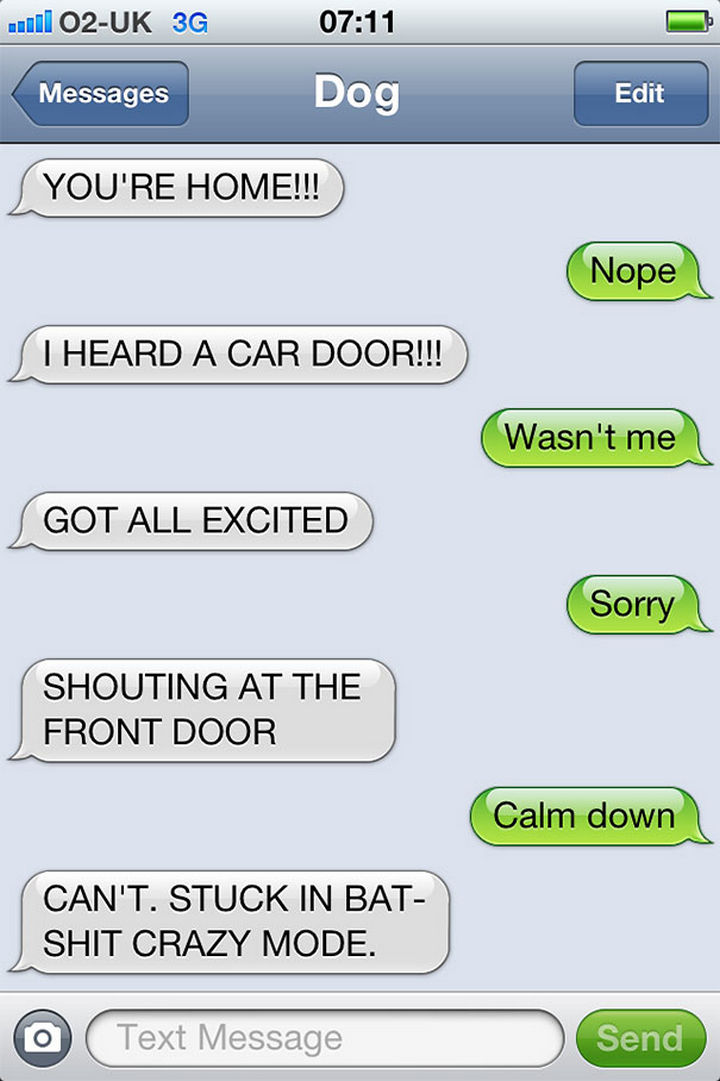 18) Infamous belly scratch.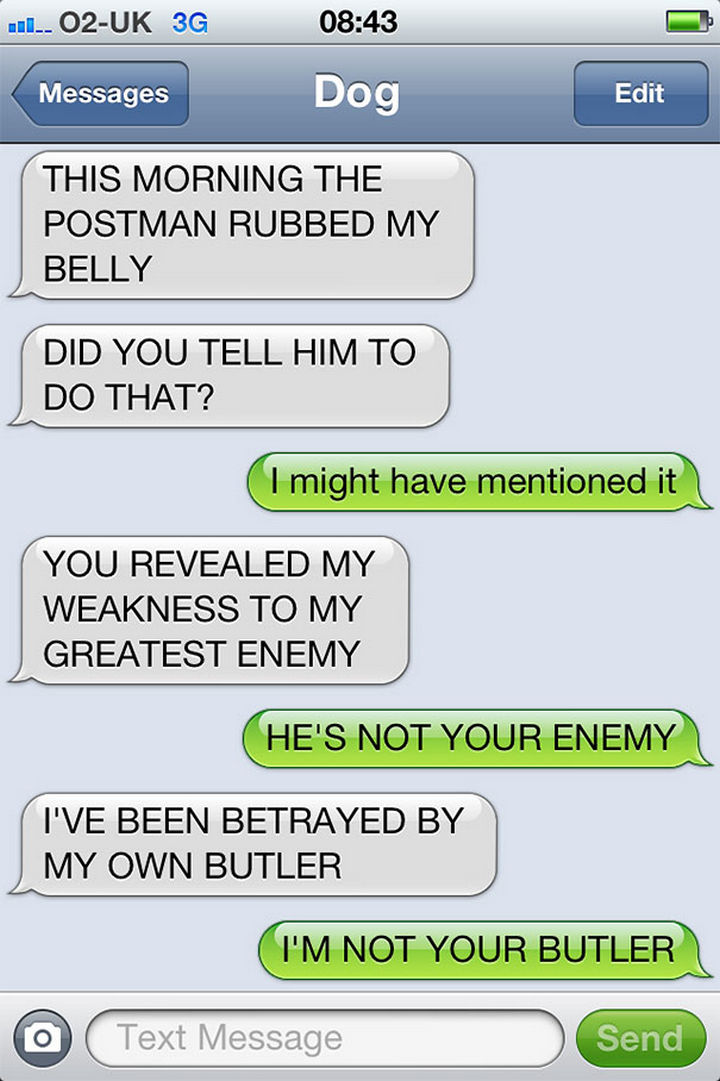 19) That was easy.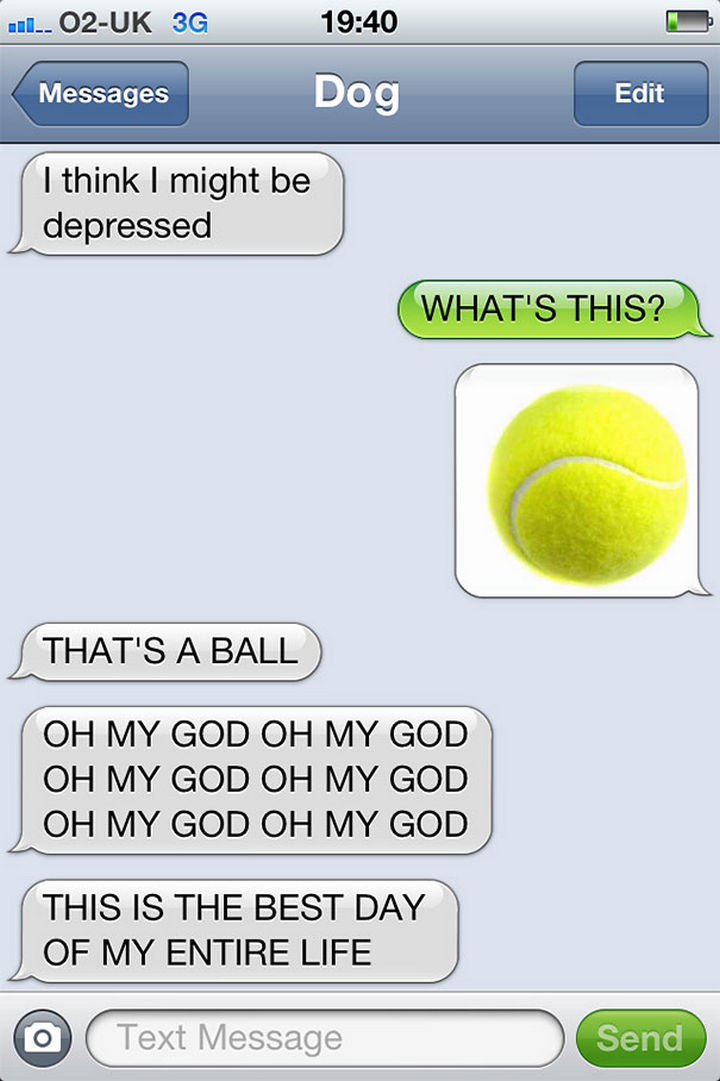 20) The struggle is real.
21) One word: Gullible.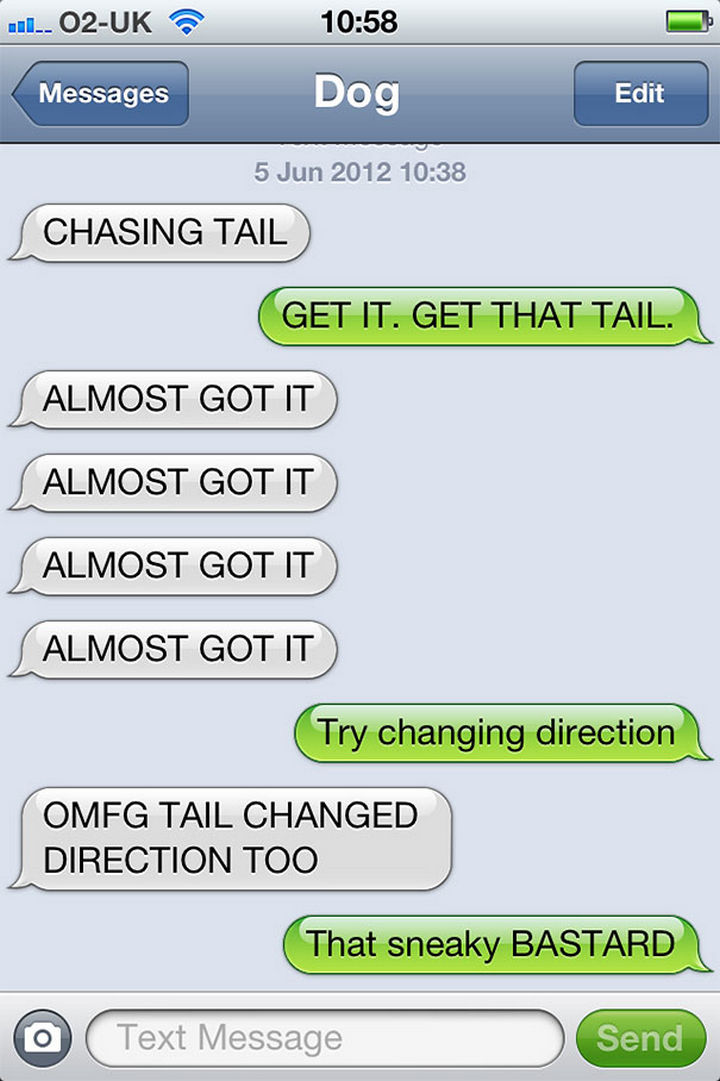 22) Dogs and the concept of time.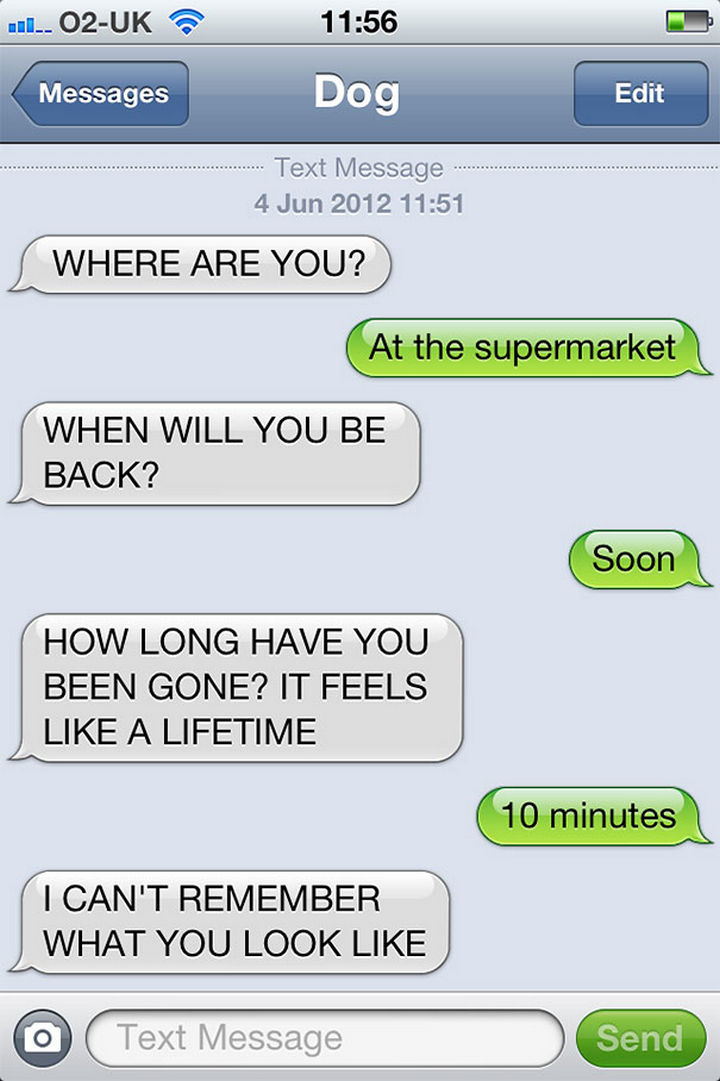 H/t BoredPanda
We've featured text messages from strangers, moms, and parents but text messages from dogs is just too funny. Please share these text messages from dogs with your friends and family.
Facebook Comments