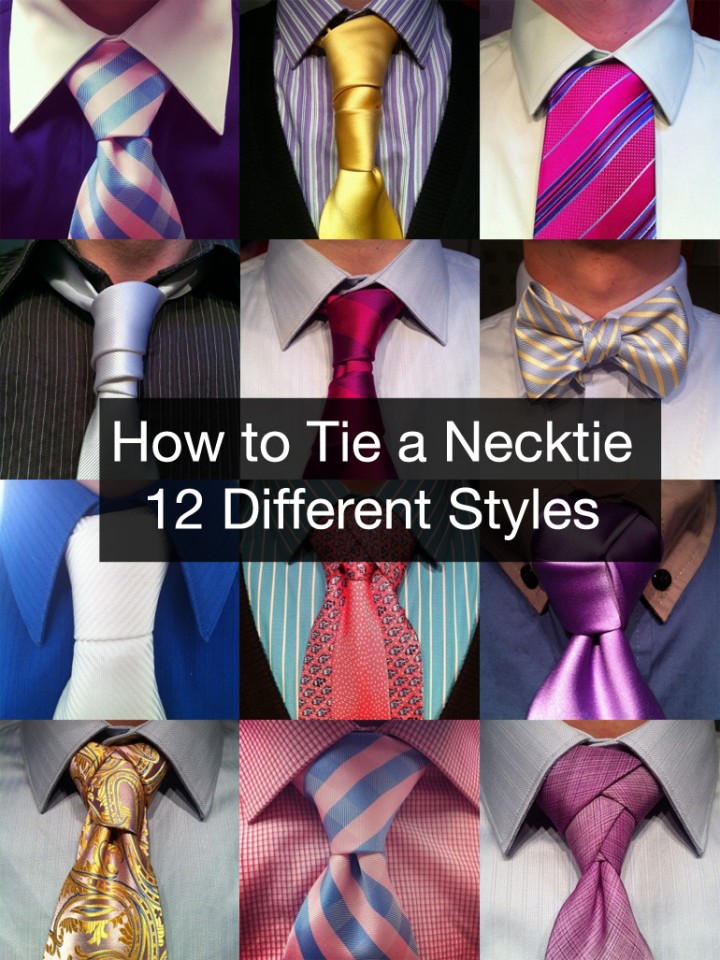 Learning how to tie a tie for the first time is a huge event for any young man and generally, the first knot we learn is the classic Full Windsor knot. The Windsor knot is the most popular knot but if you want to stand out, try these other great styles that will have you projecting confidence and looking great.
YouTuber Alex Krasny demonstrates a variety of necktie tying techniques and we picked 12 of the most popular styles. If you'd like to view more styles, please visit Alex' YouTube channel or his website which includes difficulty levels and style details for each of these necktie knot styles.
1) How to Tie a Tie – Full Windsor Necktie Knot.
2) How To Tie a Tie – Glennie Double Necktie Knot.
3) How to Tie a Tie – Onassis Necktie Knot.
4) How to Tie a Tie – Van Wijk Necktie Knot.
5) How to Tie a Krasny Hourglass Necktie Knot.
6) How to Tie a Necktie into a Bow Tie.
7) How to Tie a Four in Hand Necktie Knot.
8) How to Tie a Necktie Merovingian or Ediety Necktie Knot.
9) How to Tie a Trinity Necktie Knot.
10) How to Tie a Cape Necktie Knot.
11) How to Tie a Pratt Necktie Knot.
12) How to Tie an Eldredge Necktie Knot.
H/t: Agree or Die
Please share these incredible styles and techniques for how to tie a tie with your friends and family.
Facebook Comments