When it comes to life, do you see the glass as half-full or half-empty? Having a positive perspective on life is important and while many look to others for happiness, the key to a happy life is all about perspective. The following 10 perspective quotes are all about providing inspiration for a better outlook on life.
Only one person is responsible for your happiness and it's yourself. Being able to see the good even in a bad situation takes time but when you master it, being an optimist not only makes you happier, it also makes you healthier.
1) Let the perspective quotes begin!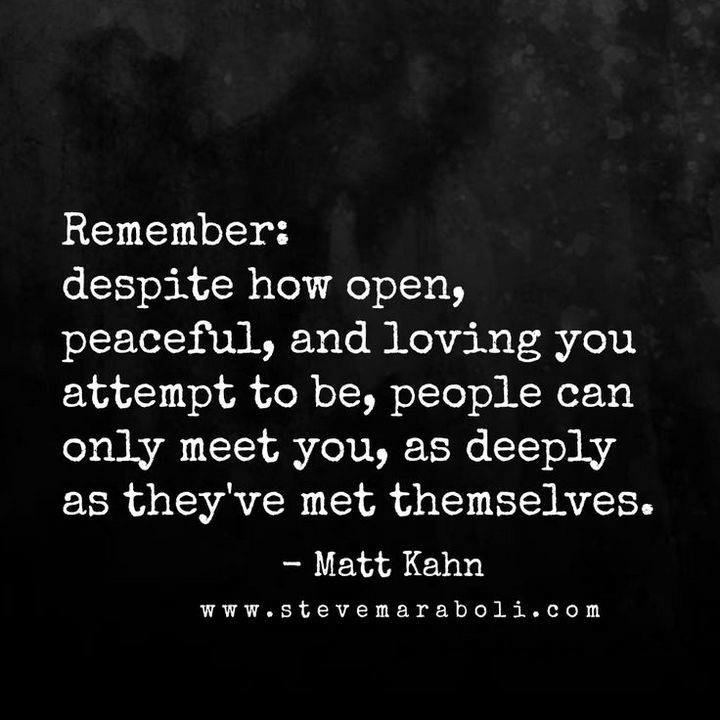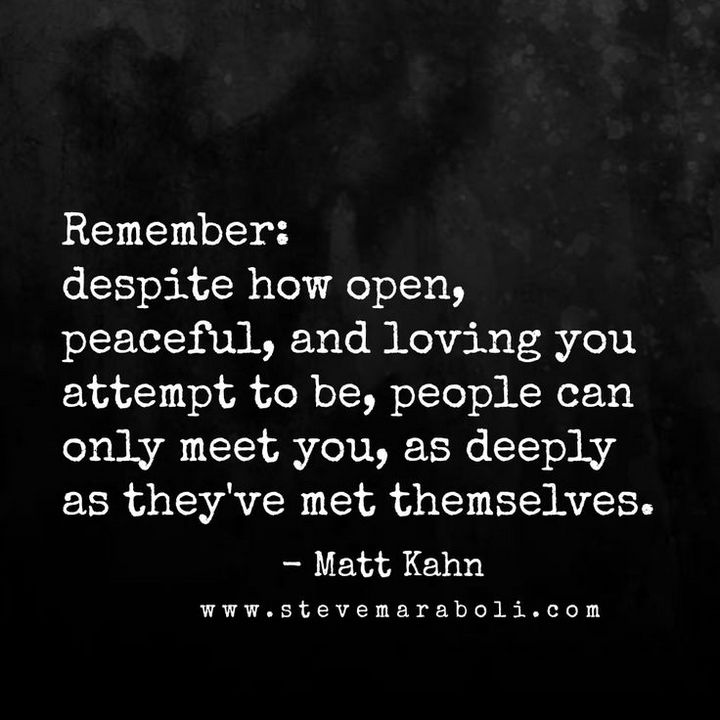 "Remember, despite how open, peaceful, and loving you attempt to be, people can only meet you, as deeply as they've met themselves." – Matt Kahn
2)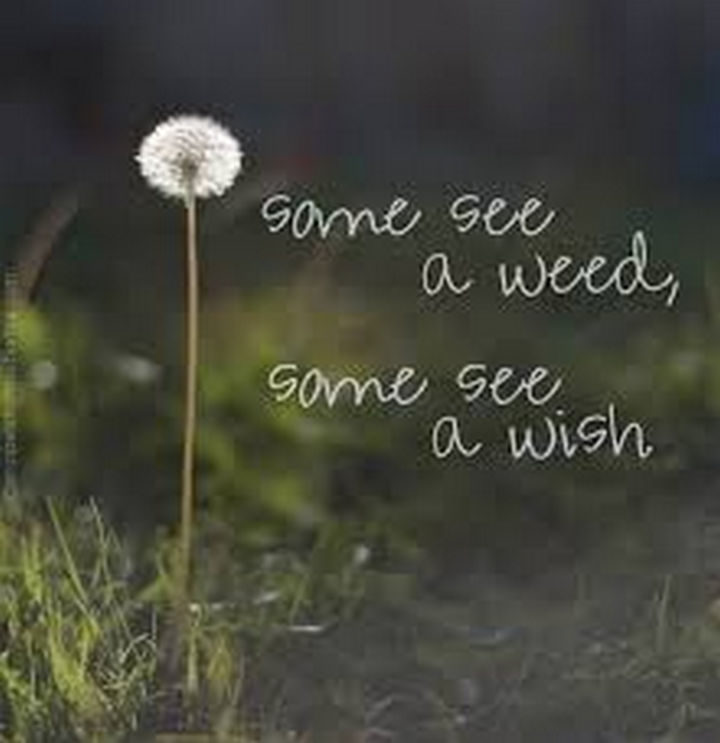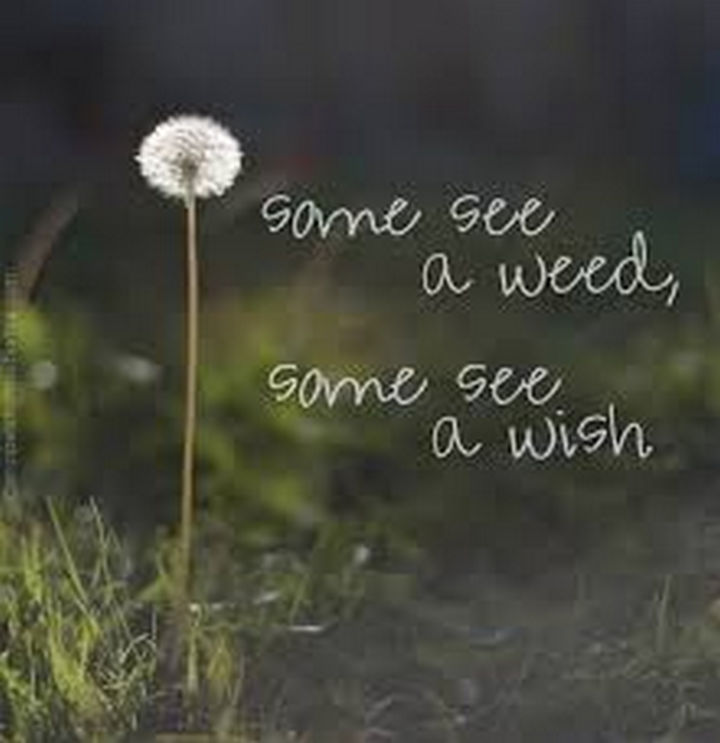 "Some see a weed, some see a wish."
3)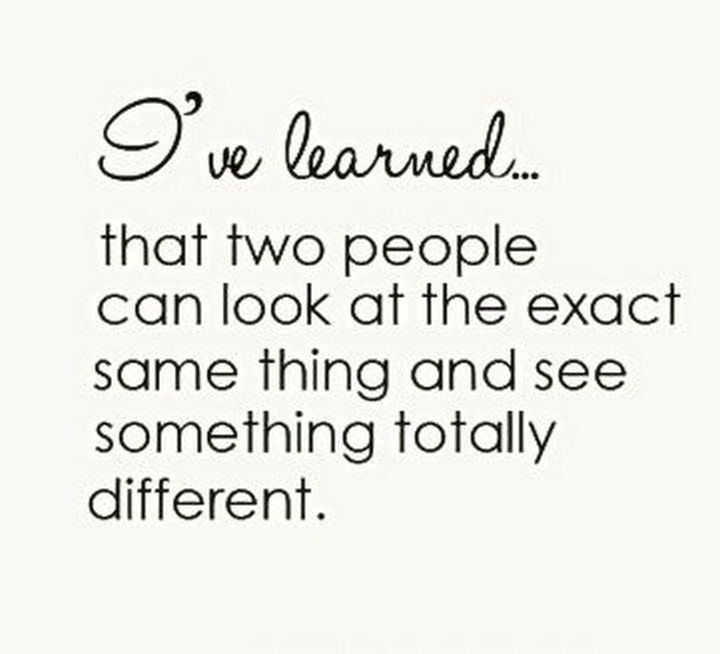 "I've learned that two people can look at the exact same thing and see something totally different."
4)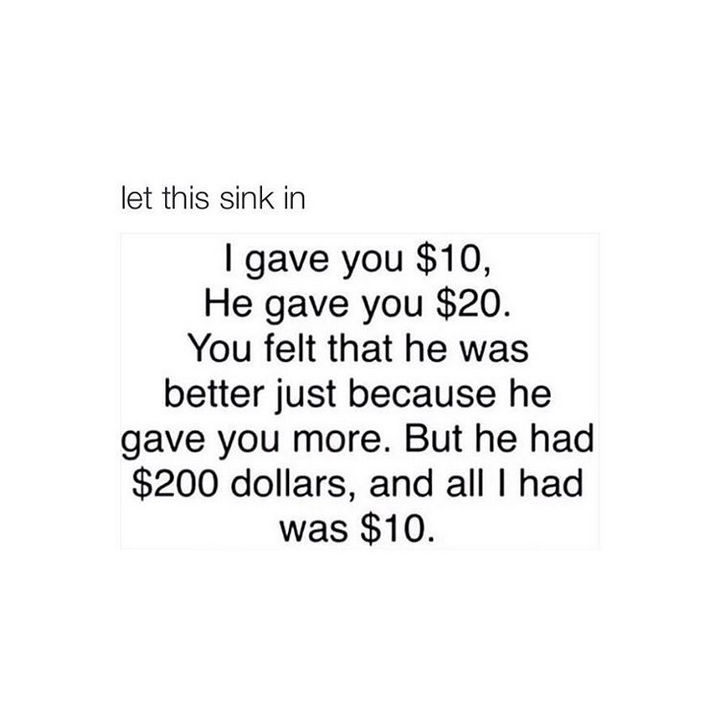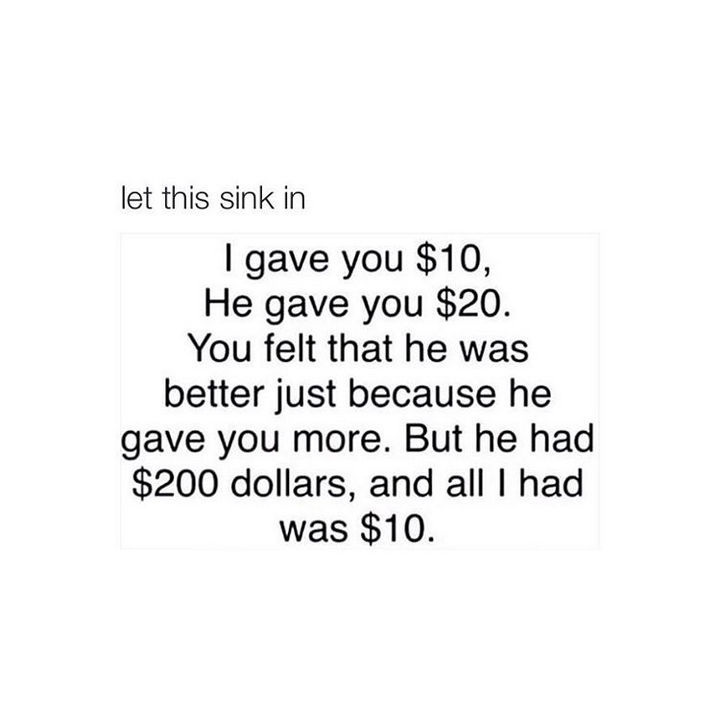 "I gave you $10, he gave you $20. You felt that he was better just because he gave you more. But he had $200 dollars, and all I had was $10."
5)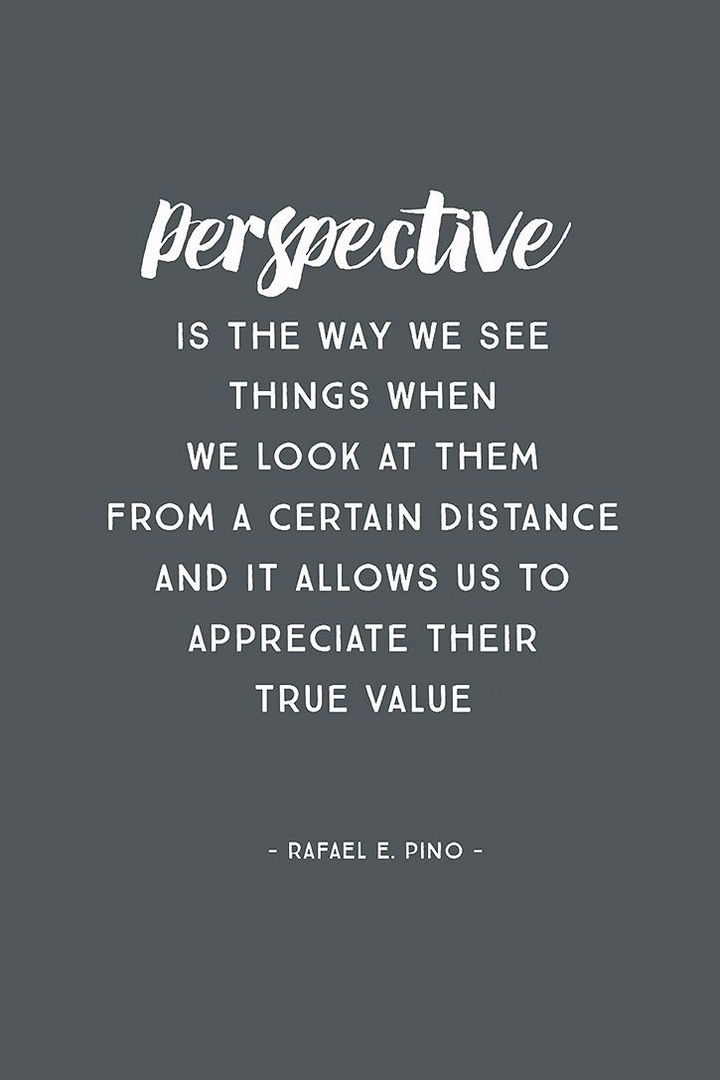 "Perspective is the way we see things when we look at them from a certain distance and it allows us to appreciate their true value" – Rafael E. Pino
6)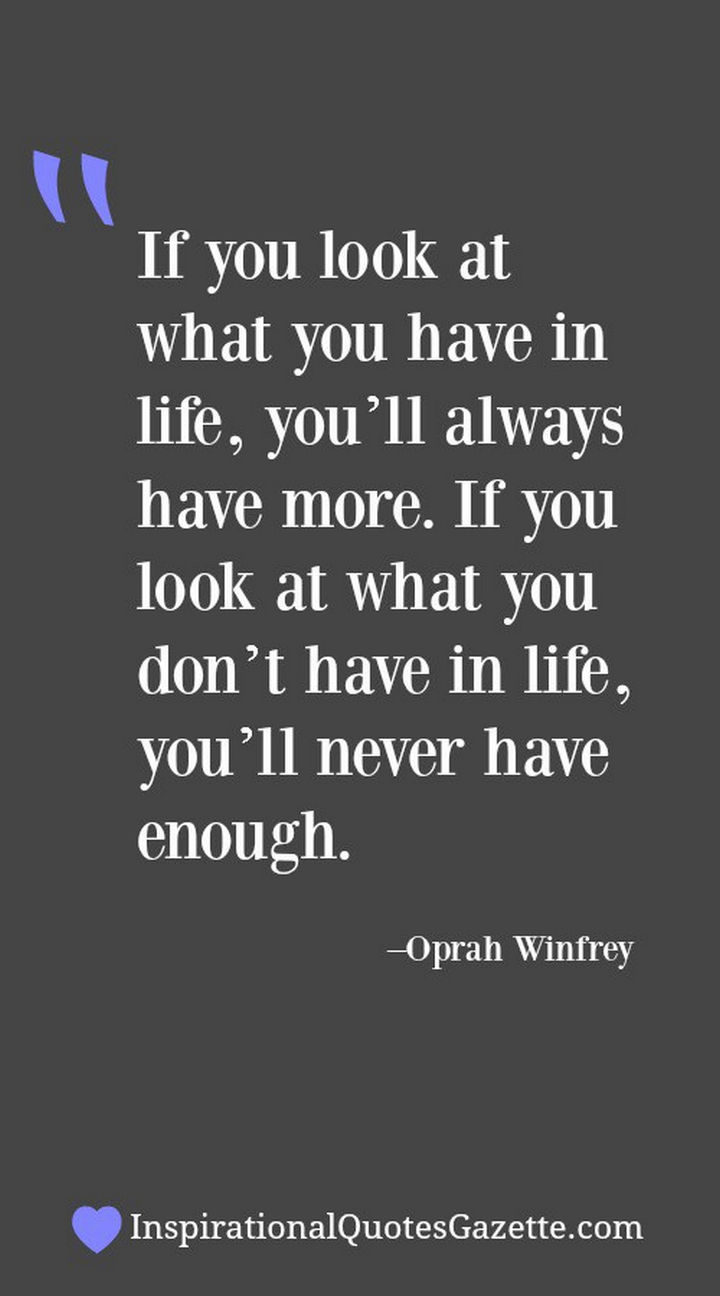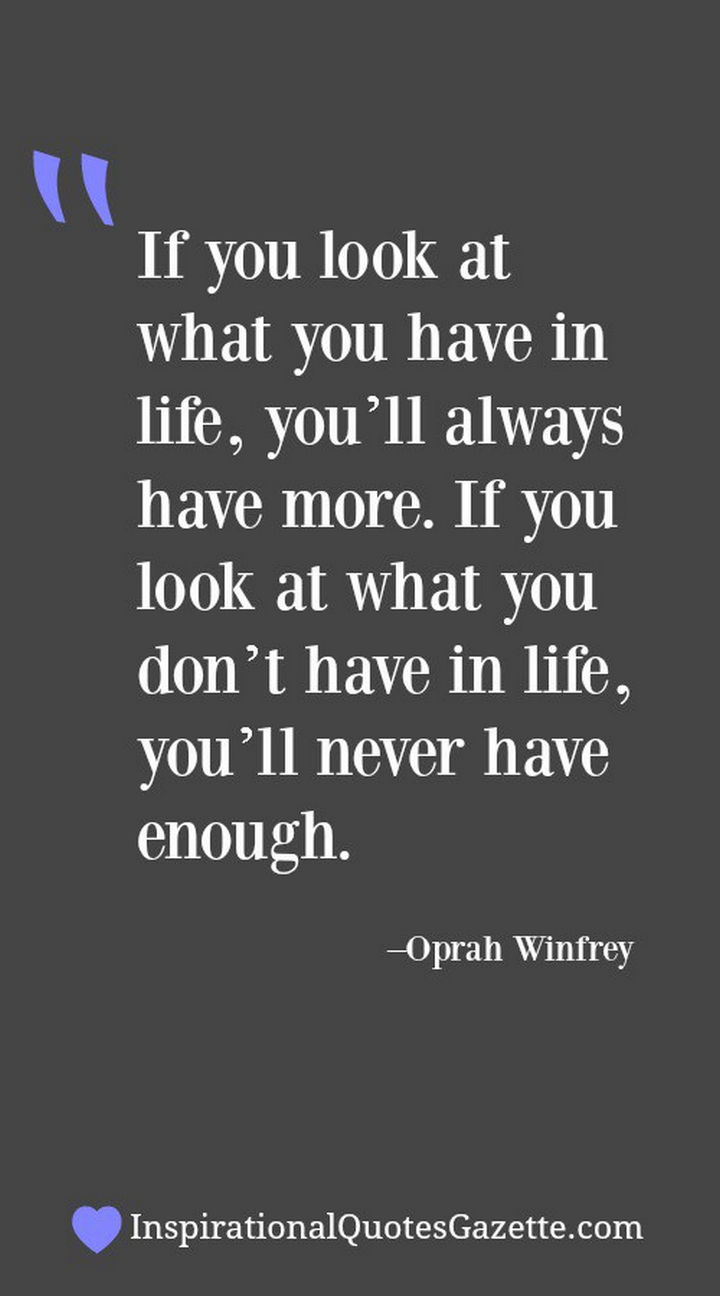 "If you look at what you have in life, you'll always have more. If you look at what you don't have in life, you'll never have enough." -Oprah Winfrey
7)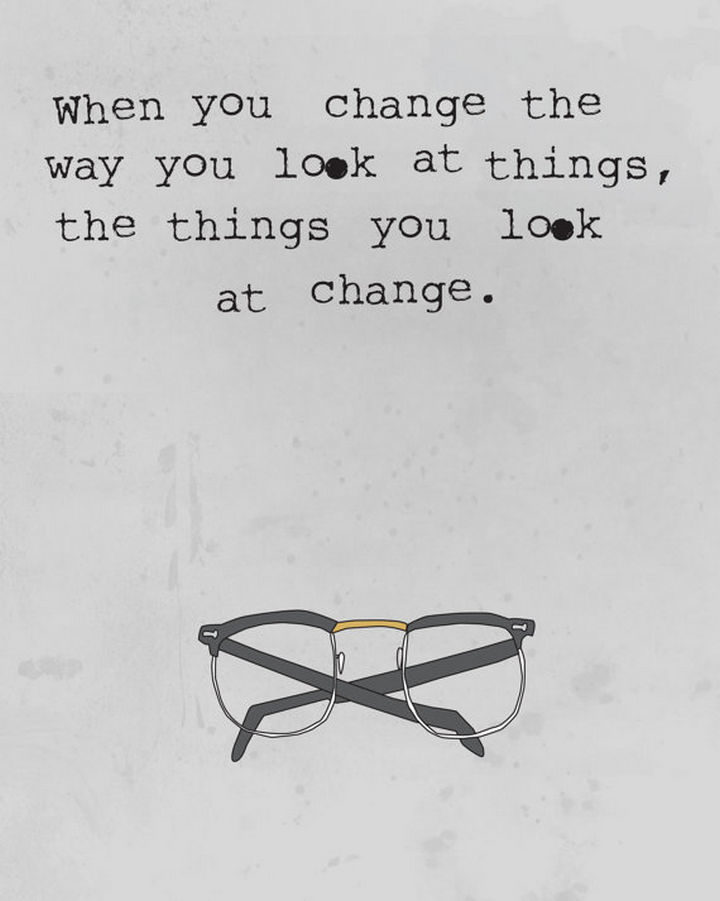 "When you change the way you look at things, the things you look at change."
8)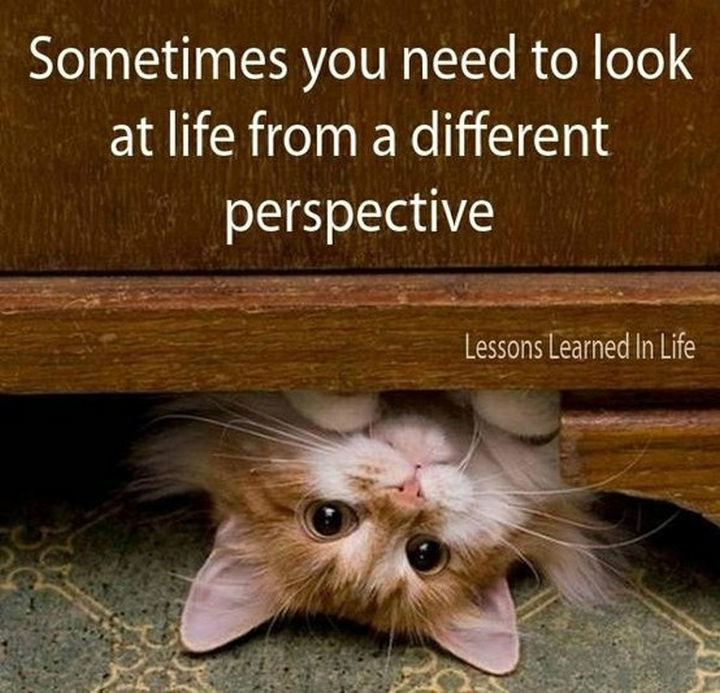 "Sometimes you need to look at life from a different perspective."
9) We're almost at the end of the list of perspective quotes…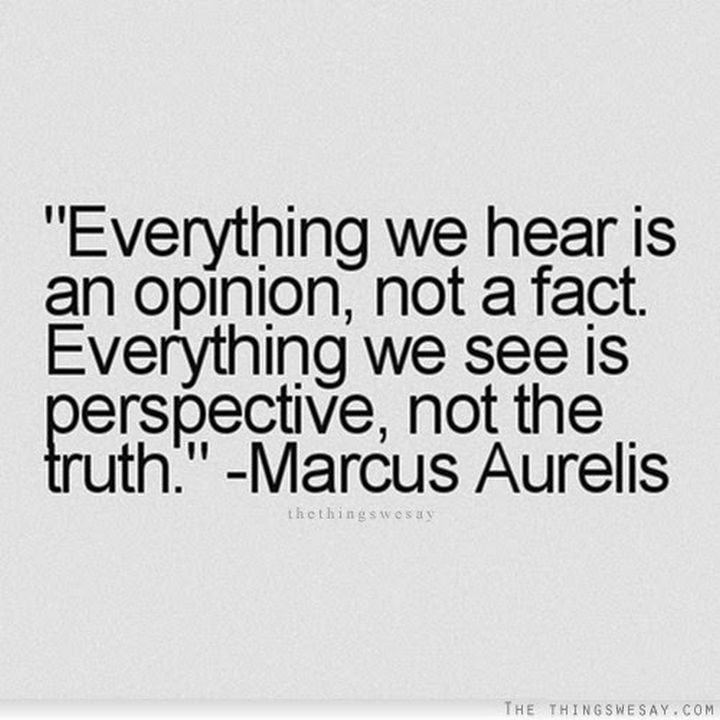 "Everything we hear is an opinion, not a fact. Everything we see is perspective, not the truth." -Marcus Aurelis
10) I hope you enjoyed these perspective quotes!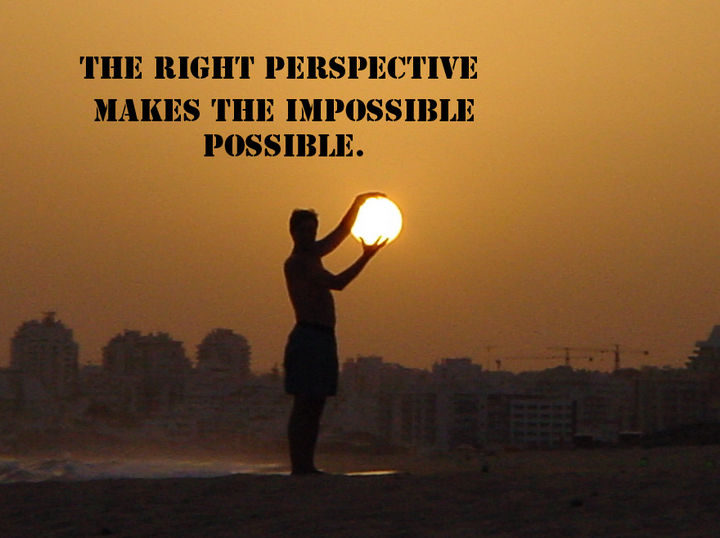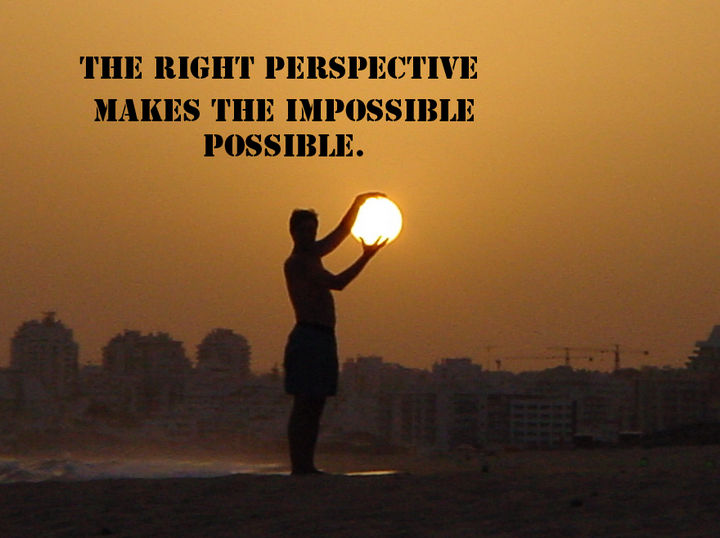 "The right perspective makes the impossible possible."
Nobody has the way to shape your life as you do. Please share these inspiring quotes about putting life into perspective with your friends and family.
Facebook Comments